Triekol (Transport Infrastructure Ecology)
Last changed: 05 September 2016
Triekol is a research programme on the impact of transport infrastructure on biodiversity and landscape ecology. The programme is financed by the Swedish Transport Administration.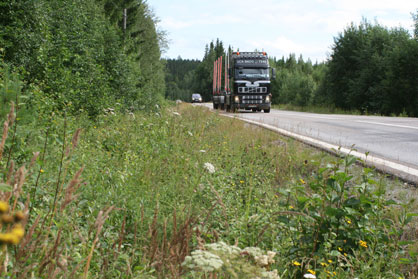 The aim of the research programme Triekol is to develop methods that can help the transport sector to maintain, and where possible improve, the ecological functions and qualities of the landscape. The programme should as far as practicable be linked to ongoing activities at the Swedish Transport Administration. The results should be applicable in planning of new road and rail projects, deficit analyses of existing infrastructure, and in the planning of operation and maintenance.
Triekol is coordinated by the Swedish Biodiversity Centre (CBM) and the Department of Ecology at the Swedish University of Agricultural Sciences (SLU) together with Calluna AB. The program was initiated in 2009 and is ending in its current phase during 2015.
---
Contact
---
CBM researchers participating in Triekol:

Contact details project team Triekol
Financing
Trafikverket Swedish Transport Administration (2009-2011) (2012-2015)