PhD course
Last changed: 12 April 2017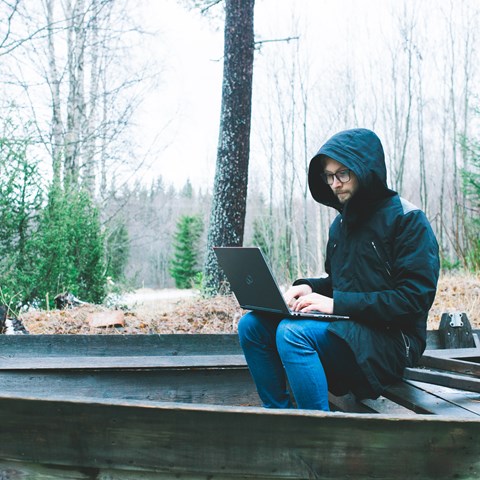 This course will give you valuable skills and insights that will make your work easier and more effective. The course is addressed to you who is admitted to PhD studies at SLU and corresponds to 2 HECS.

What´s included in the course?
The course has a broad approach to information retrieval and scientific communication. It contains all the steps in the research process, from search strategies to communication of research results. Teachers on the course are experts on:
Information retrieval in databases and search engines for the web
Reference management
Publishing strategies and open access
Bibliometrics
Copyright and patents
Archiving of research data
Pratical details
The course is completely web based, without any physical meetings. All learning activities, submission of tasks and communication are via the learning platform Fronter. The course is given at part-time pace, which gives you great liberty to plan your time and to participate in the course, irrespectively of your place of work. The course is given in English.
Syllabus
2 Higher Education Credit (HEC)

Place: SLU University Library
Prerequisites: Admitted to PhD studies at SLU
Language: English (svenska om endast svenskspråkiga deltagare)
Objective
Aim
To develop participants knowledge of factors affecting search process, scientific communication, source criticism and critical evaluation of publications. To develop the skills needed for effective and methodical work with information retrieval and handling of references and scientific material. To illustrate and problematise research information management, as well as the conditions and practices of scientific communication and publication.
Learning outcomes
After completing the course the participants should be able to:
- discuss the conditions and patterns of today´s scientific communication and publishing
- plan, perform and analyse search strategies
- identify, describe and compare search tools within their research area
- within a research context critically evaluate search result and publications
- apply and problematise around bibliometric tools and methods for analysing scientific publications
- use basic functions in a reference management software
- handle research material in accordance with Swedish law: copyright legislation, the Principle of Public Access and the archival
law
Content
- search process, search strategies
- international reference databases
- e-journals, e-books, other resources
- searching the web, web tools for communication
- reading skills/critical and analytical reading
- reference management
- bibliometrics and bibliometric tools
- scientific communication, open access, strategic publishing
- management and preservation of research data
- copyright
Examination
Oral and written presentation of assignments
Facts:
Course dates 2017
February 13 - April 7 (Fully booked!)
October 9 - December 1
---
Contact
Page editor: bib-webbredaktionen@slu.se