Parasite intervention
Last changed: 09 September 2019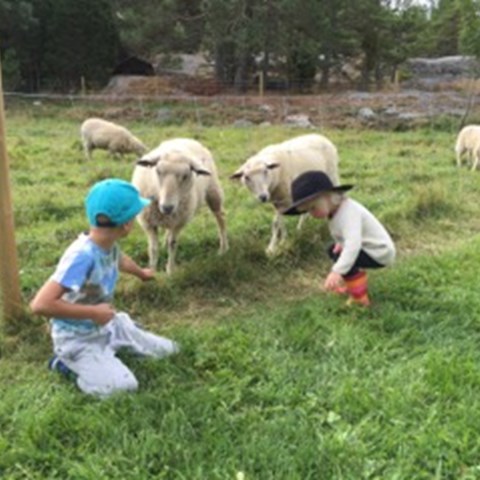 In organic sheep flocks
Projectleader: Johan Höglund, Department of Biomedical Sciences and Veterinary Public Health (BFV), Section for parasitology, SLU.
Swedish organic lamb production is characterized by high standards of animal welfare and low use of medication. However, it is also recognized that it is difficult to carry on pasture-based organic lamb production without use of dewormers (anthelmintics).
Experiences from Swedish farms show that gastrointestinal nematodes (GIN) causing severe pathology and illness in sheep are problematic to control without taking advantage of anthelmintic drugs. How to effectively monitor and combat GIN in Swedish organic lamb production of today is largely unexplored.
In this project we are going to investigate and develop a risk-based methodology for GIN control by gathering sequential data on the infection dynamics from organic sheep flocks. The project outcomes will ultimately lead to targeted treatments (TT). This is a novel medication strategy where anthelmintics are used meanwhile animals are grazing on diversity-rich natural grasslands, but only after diagnosis of infection. Thus, usage of dewormers will be minimized but not at the expense of decreased animal health or welfare. Since the use of anthelmintics is preceded by diagnosis the TT method is accepted according to the organic production guidelines in Sweden.
The project will be carried out in close collaboration between parasitological expertise at SLU, advisors, sheep breeding organizations and organic lamb producers. Ultimately it will contribute to an increased welfare, productivity and profitability in organic lamb production.
---
Contact

Page editor: ullalena.bostrom@slu.se