Stakeholder Cooperation and Forest Advisory Services for Increased Broadleaves in Swedish Forests
Last changed: 30 August 2022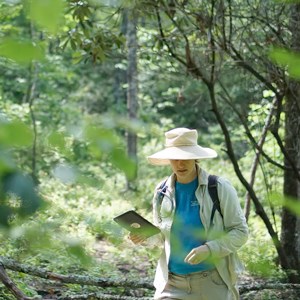 More broadleaves are imperative for developing green infrastructure in forested landscapes. The project seeks to explore the ways to improved dialogue and advisory services that are the key instruments for increasing the share of broadleaves.
Increasing the amount of broadleaves is a priority within the green infrastructure goals of the Swedish government. Our project examines how green infrastructure plans include forest advisory services, within the framework of stakeholder dialogues/collaborations (e.g. between the Swedish Forest Agency, Forest Owners Associations and County Administrative Boards).
From policy to practice
The project will also investigate the role of forest advisory services for increased green infrastructure and broadleaves in Swedish forests by looking at case studies to explore successful and less developed experiences of broadleaves promotion. The project will thus inform how top down policies are operationalized within the rural setting of Swedish forests and how advisory services could potentially contribute to building the green infrastructure.
Green infrastructure plans and advisory services
The project consists of a systemic review of green infrastructure plans and advisory services, together with a mixed-methods study with key stakeholders within rural forest governance, including, but not limited to, environmental managers in County Administrative Boards; forest advisors in the Swedish Forest Agency, private companies and forest owner associations; forest owners.
Facts:
Project period: 2021-2023
Project leader: Luis Andrés Guillén Alm, SLU
Other participants in the project: Vilis Brukas, SLU
Funding: SLU Future Forests
---
Contact