About SLU Future Food
Last changed: 01 December 2017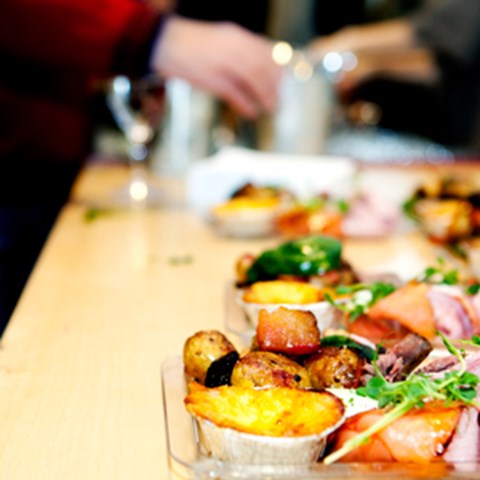 SLU Future Food is one of four future platforms at SLU. Platform operations are characterised by both interdisciplinary and multidisciplinary working methods from a future perspective. It is a cross-faculty platform run in collaboration with relevant societal partners. What makes the future platforms unique is the ability to work with complex scientific issues.
By being an active, interactive interface between academia and society, SLU Future Food operations aim to do the following:
Identify knowledge needs and generate science-based decision support for issues of importance to society. This is done through synthesis and analysis-oriented projects.
Identify and develop new research issues as support for solving future problems through collaboration with relevant societal partners.
Develop interdisciplinary working methods by initiating and making possible collaboratione across scientific disciplines.
The vision is that SLU Future Food, as a strategic research platform, will contribute to strengthen the food system in such a way that it becomes sustainable and competitive.
Here, the term food system refers to all processes and infrastructures needed to supply populations with food. This includes sustainable use of soil, primary production, plant breeding, packaging, distribution, marketing and sales as well as cooking, consumption and waste management. The food system works in and is affected by social, political and financial contexts. Sustainability means ecological, financial as well as social sustainability.
The target groups of Future Food are stakeholders within the food system's value chains, politicians, research-funding bodies, universities (including SLU), researchers and other interested parties.
Organisation
SLU Future Food is run by a programme director appointed by the dean of the NJ Faculty. The programme director, together with the programme secretary and communications officerm make up the platform staff.
A steering group approves the operational plan and budget proposed by the programme director. The group follows, supports and governs the direction of operations. The steering group and its chair and deputy chair are appointed by the dean of the NJ Faculty. The group's members are from faculties selected by SLU to partake in operations and are elected for a three-year term.
SLU Future Food reports to the Department of Urban and Rural Development; however platform finances are separate from those of the department.
Staff members
Annsofie Wahlström, Programme Director
Pernilla Johnsson, Programme Secretary
Gunilla Leffler, Communications Officer
Steering group members
Torleif Härd, Dean, NJ Faculty, chair of the steering group
Margaretha Emanuelsson, Senior Lecturer, VH Faculty
Göran Bergkvist, Researcher, NJ Faculty
Lena Ekelund Axelson, Professor, LTV Faculty
Christer Björkman, Professor, NJ Faculty
Erik Fahlbeck, Pro Vice-Chancellor
---
Contact
---

Page editor: Pernilla.Johnsson@slu.se