The Almedal Week
Last changed: 03 February 2021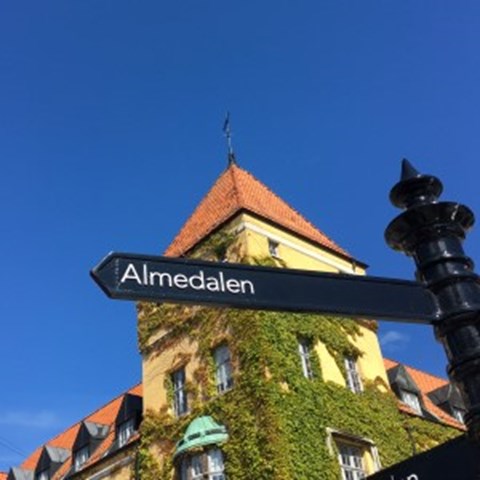 Politicians are important in the work for a sustainable food system. One of SLU Future Food's missions is to work with science for policy - to provide politicians with a scientifically correct basis for decision making. This is why we are participating in the Almedal Week.
During the Almedal Week, SLU Future Food offer our own seminars on current issues and participate in other seminars that deal with issues that are important for a sustainable food system. We want research - real facts - to be the basis for debate as well as decision.
Follow our Twitter account @SLUFutureFood and keep track of what we hear and do in Almedalen.
SLU Future Food invites to the following seminars:
Who can you trust? How can we make wise decisions when we do not have the time or knowledge enough to find out what is facts or fake?Participants: Emma Frans, researchers, youth politicians, the National Food Agency and actors in the food area. Moderator: Annika Åhnberg, former Minister of Agriculture.
How can we withe the help of current research acheive resilience that at the same time will make Sweden's food system more sustainable? Partcipants from the Defence Committee, MSB, SLU, FOI, the Board of Agriculture, the National Food Agency and others. Moderators: Defence expert Annika Nordgren Christensen, SLU's Pro Vice-Chancellor Erik Fahlbeck.
Also visit SLU's Almedal Week web page for additional information.
---
Contact
---
Links

Page editor: futurefood@slu.se