Scifest 2018
Last changed: 03 February 2021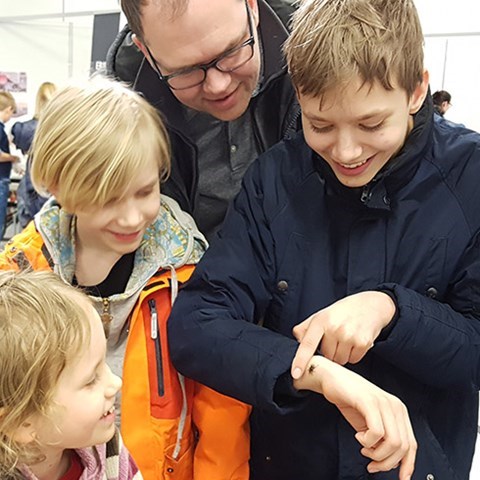 Every year a science festival for school students, teachers and the general public is held at Fyrishov in Uppsala. SLU Future Food is participating to raise the youth's interest in science and show the importance of a sustainable food system.
Scifest 8-10 March 2018
The future of the plate - come and eat!
Taste, see and learn, compete and test - SLU Future Food served activities and fresh facts about how the food on our plates will determine our future. What food is on your plate? Why? What happened to it before it ended up there? Who are the bad guys and heroes in the fields? Do you eat climate smart? Is it okay to eat meat? Does the milk have a future? Can we have better school food? Is it just the taste that matters? How many thousand crowns of food do you throw away in a year? What do we eat in the future? Will everyone eat the same food, or will each person receive a personal food profile? There are a thousand questions and even more answers.
---
Contact

Page editor: futurefood@slu.se