SLU Future Food's seminars
Last changed: 05 May 2021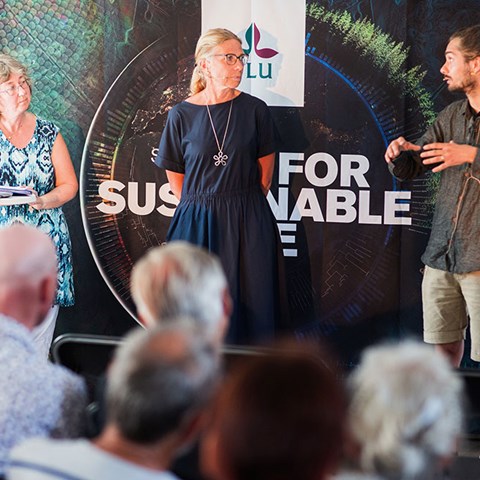 The SLU Future Food Research Platform organizes seminars regularly. Most of the time, they are held at the university's premises and you can attend via video conferencing at any of SLU's locations (or if you have your own video conferencing system). We strive to provide the opportunity to share content via streaming. Here we put documentation and links to filmed seminars when we can offer it.
A seminar with theme swater, extreme weather and climate adaptation. Decision makers, advisors, farmers, researchers and students discussed how we create a sustainable agriculture that can cope with a changing climate. The seminars was mostly held in Swedish. Presentations during the day (pdf-format):
The whole program is available here.
SLU Future Food and SLU Aquaculture arranged a seminar with KSLA Wallenberg Professor Barry Costa-Pierce. Costa-Pierce is an internationally leading scientist in fisheries and aquaculture, who conducts research on the development of sustainable systems for aquaculture from a holistic perspective. In his presentation, Barry Costa-Pierce talks about future challenges and possibilities with seafood and aquaculture, aquaponics and more.
Lena Hulthén and Ingrid Larsson described and discussed the nutritional limitations of different vegetarian diets, vulnerable groups in the population and make suggestions on how to balance healthy dietary habits to reduced influence on the environment.
Anna Richert from WWF talks about WWF's work to transform production and consumption of food towards increased sustainability. A good example is the Meat Guide, that was originally produced at SLU but resides within WWF since 2015. Examples from the work to transform companies in the supply chain will also be presented, as well as tools for sustainable diets.
A formatting error causes the text in the slide show in the film to look strange, but it looks ok in the downloadable pdf above.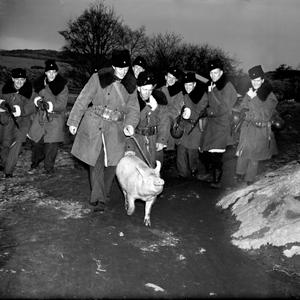 The Defense Committee proposes that 700 million SEK should be spent on restoring Sweden's food resilience from 2021. How can we build contingency with the help of current research in ways that would make Sweden's food system more sustainable?
We zoom in on the discussion about fake news, food myths and questioning of established knowledge in the food area. Who can you trust? How can we make wise decisions when we do not have the time or knowledge enough to find out what is facts or fake?
How do future consumers and rulers look at food, eating and food stores? The Swedish food retail company ICA will tell about their work for the future.
Richard Tellström talks about Swedish food ideals and food culture look like, and what has formed them through history. How can they predict future food habits in Sweden?
SLU Future Food and Ultuna Food Cooperative, Ultimat, arranged a lunch seminar with Rebecka Milestad, associate Professor at the Department of Sustainable Development, Environmental Sciences and Engineering (SEED) at KTH.
Carl-Jan Granqvist, Karsten Thurfjell and Hans Wallensteen visited SLU to describe the emergence of the Swedish meal miracle, partly from a historical perspective, but mainly focusing on contemporary events that contributed to our newly acquired international reputation.
See the filmed seminar in Swedish:

What are the possibilities for expanding both Swedish production and the consumption of legumes? How nutritious is it to eat legumes and how environmentally friendly are they really? In Swedish.
Organizers: SLU, Partnerskap Alnarp, Baljväxtakademin and the project New Legume Foods.
See the filmed seminar in Swedish:
A lunch seminar about people's ideas and how they turn them into food, drinks and meals, and why contemporary people in Sweden are never satisfied with their food choices, but constantly chasing the happiness she believes exists in diets and unusual foods.
See the filmed seminar in Swedish: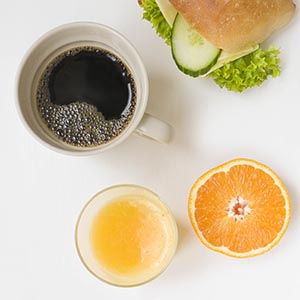 A breakfast seminar at Food Forum in Malmö. Meal researcher Richard Tellström talks about the Swedish breakfast habits throughout the ages, SLU researchers Elin Röös and Per Sandin explain the food's environmental impact and the ethical choices we face when we eat. In short: how your own breakfast is related to the big questions.
---
Contact

Page editor: futurefood@slu.se