Climate resilient food production in 2050
Last changed: 07 January 2021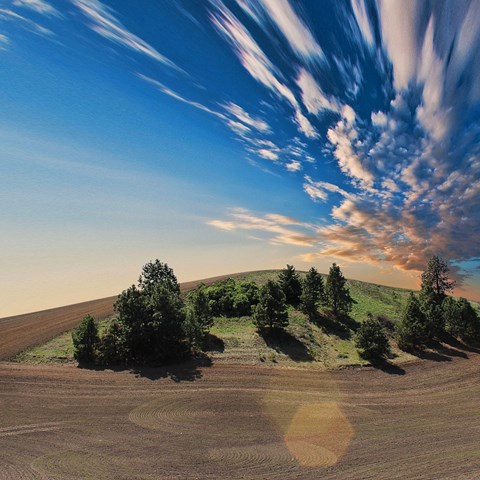 On September 24th 2019, SLU Future Food and SLU Global arranged a workshop with the aim to discuss and identify future challenges for resilient food production in 2050 and to identify strategic possibilities for SLU.
Soil and water resources, land use systems, livestock production, power and poverty dimensions and policy in practice were five important areas identified as essential for reaching climate resilient food production in 2050. During the workshop, researchers, students and representatives from organisations, industry and public sector discussed these themes and by the end of the day the key note speakers summarised the take home messages followed by a general discussion in plenary. About 120 participants participated.
Identified future challenges for resilient food production in 2050 and suggested strategic possibilities for SLU
Climate change adaption needs to address complex challenges. Decision makers as well as consumers need to know the complexity of these future challenges. SLU has a possibility to address these challenges with a cross-disciplinary approach based on the research community at the university.

Research on resilient food production is inherently cross-disciplinary, and natural science, social science and technology must make more efforts to work together. It is well established that technical solutions alone are inadequate to solve the problem of climate resilient food production. Future solutions must include questions of equality, rights, access to land and markets, political factors, international relations, mobility and address the tension between efficiency and resilience. Many adaptation and mitigation decisions will have a diverse and maybe contradictory impacts.
Increase the public respect for food and food production. SLU can, by addressing this challenge, increase status of food production in order to reach a resilient food production in the future.
Science for policy to ensure that policy decisions are based on research results and facts not opinions. Increased communication of research and results is a possibility for SLU to ensure a larger amount of evidence-based policies in the future.


Research and education integrated withinput fromsociety and with societal feedback. Important groups to include are farmers, local entrepreneurs, communities, consumers and decision makers. SLU has a unique possibility to take lead in this work on a national as well as global level.
Global North would benefit from a knowledge exchange with Global South when addressing global issues. SLU plays an important role in the forestry sector and SLU should use the collaborations to promote of more sustainable forestry practices. Closer work with key actors could increase SLU's impact when addressing global challenges
Suggested strategic research needed for resilient food production in 2050 and possibilities for SLU
Management, adaptation and mitigation strategies/choices will depend highly on contextual factors and there is a need for understanding and analysing variability. Research approaches must also vary due to the geographic and ecological aspects, demography, socioeconomic factors, cultural/social acceptability, market conditions, governance measures in different countries and the technology available to support climate adaptation measures. Ideally expert knowledge and local knowledge can complement and fertilise each other.
The research needed in the future probable miss match somewhat to the areas prioritised for funding today. Long term research strategies for basic research programmes is therefore necessary.
Study and analysing cross scalar dimensions of food systems as many natural and societal processes operates at contrasting spatial and temporal scales is important for resilient food production.
Knowledge about diversified food production systems and landscapes are central when shaping future land uses, as such tend to be more resilient.
There is a strong need for analysing and understanding the practical ecological, economic and social trade-offs for farmers. The issues of GMO, perennial crops, agroforestry can be viewed from different perspectives and some people cannot take risks.


It is important to develop indicators that makes it possible to measure/assess the effectiveness of the systems and actions taken in climate adaptation.
Abstracts from presentations
Session 1: Soil and water recourses
Soil and water resources: Old and new challenges with urgent need of solutions in view of global warming and climatic changes
Dr. Abraham Joel, Soil and water researcher at SLU, with expertise in water use in agricultural landscapes

Session 2: Animal husbandry
The climate change challenge for livestock keepers moving northwards
Ulf Magnusson, Professor of Animal Reproduction at SLU, specialised in smallholder livestock production in low and mid-income countries

Session 3: Land use/cropping systems
Challenges and opportunities for sustaining crop production under future climates
Dr. Giulia Vico, Associate professor in Crop Production Ecology at SLU, specialised in vegetation response to changing weather conditions and the potential effects of management strategies

Session 4: Society, food and power
Beyond production: the challenges of global food systems
Adam Pain, Professor in Rural Development at SLU with interests in comparative rural change and livelihood trajectories

Session 5: Policy in practice
Addressing the key drivers
Gunnar Rundgren, Senior consultant, author, one of the founders of KRAV certification system and farmer
---
Contact
---
Links

Page editor: futurefood@slu.se