Voicing indigenous food sovereignty in the global North - a collaborative workshop
Last changed: 04 September 2023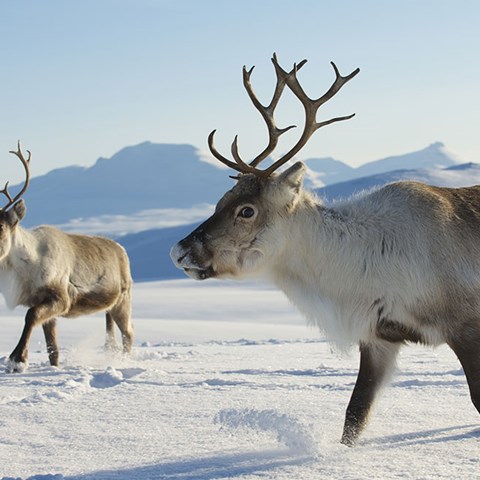 How can collaboration between researchers and reindeer herders contribute to new ways of connecting producers and consumers of reindeer herding products? On 1-2 Dec 2021, a final workshop was held within the project "Reindeer husbandry and traditional food systems in change", funded by SLU Future Food. Actors from Sweden, Finland, Russia and Canada participated in the workshop.
The final workshop within the project Reindeer herding: An indigenous food system in transition was held in collaboration between academia and indigenous organisations from four countries; Sweden, Finland, Russia and Canada and with case study 18, Towards Just, Equitable and Sustainable Arctic Indigenous Economy and Society In the Russian and Swedish Arctic within the H2020 project JUSTNORTH.
The workshop focused on issues concerning food sovereignty and how different actors experience opportunities as well as cumulative challenges, from competing uses of natural resources, carnivores, food market forces and institutional practices that undermine indigenous food systems and inhibit producers. On the one hand the workshop provided examples of how we can work to preserve culture, maintain livelihoods, which role civil organisations and the state can take to promote indigenous food systems. On the other hand, it highlighted how indigenous holistic perspectives and food system practices can contribute innovative alternatives to solve the social, economic and ecological challenges that contemporary societies face.
The workshop was held hybrid, with participants attending both in person and online. The two days comprised over 20 presentations from different actors and covered five main topics:
Indigenous Food Systems and Food Sovereignty
Value Chain and Technological Challenges
Culture and Heritage
Nutrition and Health
Holistic view on the Animal, Human and Nature Relations
The two key note speakers were Dawn Morrison from the Secwepemc Nation and Director for the Working Group on Indigenous Food Sovereignty from Vancouver, Canada and Lena Maria Nilsson Associate professor, Department of Epidemiology and global health, Lávvuo - Research and Education for Sámi health, Umeå University.
The workshop was a collaboration between Slow Food Sápmi and the project group.
Workshop invitation and programme
Recorded presentations
See all recorded presenations from the workshop (YouTube list of 16 films)
---
Contact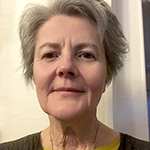 Ildikó Asztalos Morell, Associate Professor, Senior Lecturer, Division of Rural Development, SLU, +4618671921
---
Links