Social indicators for sustainable development of Swedish agriculture
Last changed: 29 November 2018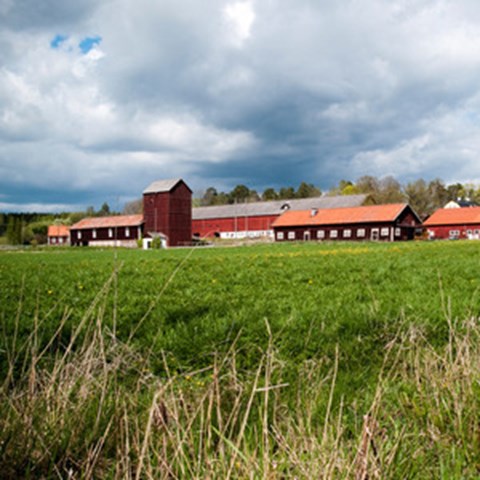 The Farmer is central for future sustainable food production. Recently, the interest for sustainability assessment on farm level have increased. Assessment of the social dimension of sustainable development have been the least developed.
A socially sustainable agriculture could for example entail: good working conditions for the farmer, possibilities for good social life, a sense of satisfaction with the tasks, possibilities to discuss and share responsibilities with someone, feel confident in relation to the future, be able to avoid stress and insecurity. But also the farmers' sense of recognition from the wider society for the production and lifestyle, the family situation and perceive social status.
In the ambitions of evaluating and measuring the sustainable development within Swedish agriculture, there have been deficiencies in combining social indicators with the other aspects of sustainable development. Dominating research about social aspects of sustainable agriculture for Swedish conditions is based on qualitative data. During 2007, a literature review with the aim of finding measurable and relevant indicators for Swedish agriculture was carried out. This was intended to be used in e.g. evaluation of the rural development programme and is set as a background to an unpublished report commissioned by the Swedish Board of agriculture 2007.
In 2017, a survey about social issues where undertaken, in cooperation with the Future Agriculture based on the review mentioned above. A questionnaire was constructed and sent out. Responses were received from 664 Swedish livestock farmers. This material will result in an article about how to measure social sustainability in Swedish agriculture with a focus on what indicators that are relevant in this context.
The project aims at using these relevant indicators to describe how Swedish farmers perceive their situation within the following areas:
participation, democracy, and social status,
networks and social relations,
health, safety and working environment,
equality and equity,
education and learning,
service and communications,
balance of power,
competition and freedom of action as well as
providing and employment.
Facts:
Project leader: Helena Nordström Källström, Researcher at the Department of Urban and Rural Development, SLU
---
Contact
future.food@slu.se, 018-67 23 47

Page editor: gunilla.leffler@slu.se