More about SLU Partnership Alnarp
Last changed: 28 January 2022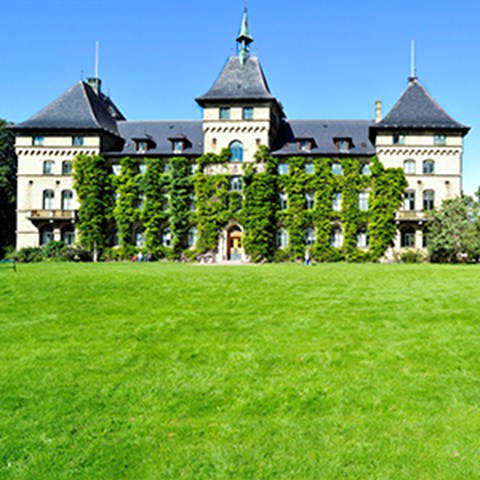 SLU Partnership Alnarp is a collaboration between SLU Alnarp and the business community, government agencies and trade associations in agriculture, forestry and horticulture fields.
The aim is to strengthen the competitiveness of the agriculture, forestry and horticulture industries, strengthen and develop research and education at SLU Alnarp, and contribute to sustainable development.
SLU Partnership Alnarp was launched in 2004 and now has about 90 members.
Activities
Research for Competitiveness - Initiation and joint financing of R&D projects from the faculties and partners, which work together.

Meeting places for the exchange of ideas and knowledge - Seminars, workshops and excursions relating to current issues create fertile ground for collaboration.

Developing student contact - Degree projects and mentoring programmes.

Dissemination of results and knowledge communication - via newsletters, websites with databases, fact sheets, reports, scientific articles, and social media.

SLU Partnership Alnarp has contributed in the early phases of several projects that have grown into larger businesses, including Tillväxt Trädgård, the Swedish Centre for Agricultural Business Management - Kompetenscentrum Företagsledning, the Swedish Surplus Energy Collaboration and Crops4Biogas.
---
Contact
Håkan Schroeder
Acting Director of Operations, SLU Partnership Alnarp
hakan.schroeder@slu.se, +46 (0)40 41 51 33, +46 (0)70 317 69 53