Futures Lab
Last changed: 16 June 2020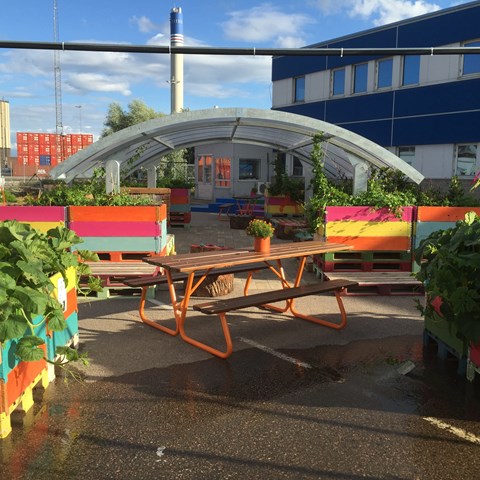 The Futures Lab is a joint project between SLU's future platforms SLU Future Food and SLU Urban Futures. During 12 months eight researchers will be get a 'crash course' in future studies. They will then create and realize their own project with a clear future perspective. The overall purpose of the SLU Futures Lab is to strengthen the participants', and by extension SLU's, ability to apply a future perspective to research. It is also expected to contribute to new research questions and meetings across disciplines.
The project is part of SLU's future platforms, which are characterized by inter- and multidisciplinary working methods with focus on the future. The platforms identify and develop, through collaboration with relevant actors in society, new questions for research to support solutions to future challenges. The research within the Future Lab is connected to one or more of the thematic areas of SLU Urban Futures and SLU Future Food: urban sustainability and a sustainable food system.
The overall purpose of the SLU Futures Lab is to strengthen the participants' ability to work with a future perspective in their research and to strengthen new transdisciplinary meetings and research questions. The more concrete goals are:
Participants get a more profound understanding of working with a future perspective and how to implement it in practice.
Participants themselves can use a future perspective to be able to identify and develop new research questions and projects.
Participants can communicate future related issues nuanced and clear to different recipients, i.e. policy makers and financiers.
The structure of the Futures Lab is, largely, design by the participants themselves. An initial series of seminars with invited lectures will create the basis for the participants to be able to make (good) decisions regarding their project design. The lectures are mostly during lunchtime and are open to other interested at SLU. The program will be published at the start of the project in January 2020. Thereafter, the participants work with formulating and implementing a project will proceed. When the project plan is set the group will continue to meet once every month to share experience and give feedback on each other's work.
Futures Lab 2020
The following researchers will participate in the Futures Lab 2020:
| | |
| --- | --- |
| Name | Faculty |
| Alexandre Dubois | NJ |
| David Ljungberg | NJ |
| Hanna Karlsson | NJ |
| Ishi Buffam | LTV |
| Marcus Hedblom | LTV |
| Suvi Kokko | NJ |
| Åsa Berggren | NJ/S |
---
Contact