Fellings
Last changed: 27 May 2021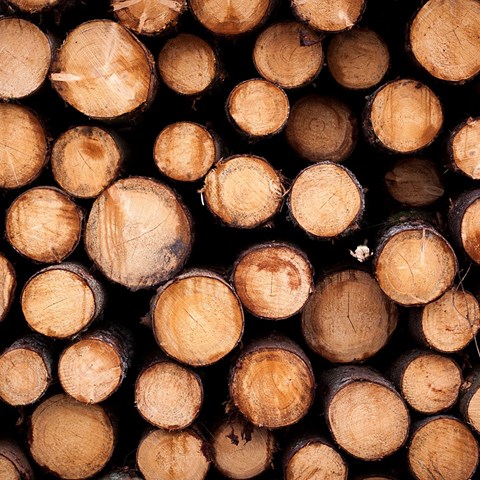 Felling activities, primarily cleaning,thinning and final felling affect a relatively small proportion of Sweden's forest area. Therefore a special sample is used in addition to permanent sample plots as the basis for the Swedish National Forest Inventory's statistics regarding fellings. This additional sample is significantly larger than the one used for area and volume estimates, but the sample plots are only studied if a felling activity has occured during the last felling season. It should be noted that the Swedish Forestry Agency is responsible for the offical statistics regarding felled volumes.
Read more
The main part, 64%, of the fellings
are from final fellingsFelling volume, both in absolute terms and per hectare is highest in Götaland and lowest in northern Norrland. The felled volume for the period 2015/16 - 2019/20 was ca 84 million m³sk. Not unexpectedly final felling accounted for the largest share of the felled volume (64%). In terms of area thinning is the most common felling activity (301 000 hectares annually), followed by cleaning (271 000 hectares) and final felling (209 000 hectares).
Norway spruce represents 54% of the felled volume. This can be compared to Spruce's proportion of the total standing volume which is 41%. Scots pine represents 34% of the felled volume, slightly lower than its share of the standing volume (39%). The remaining felled volume is made up of broadleaved trees (12%).
---
Contact

Per Nilsson, Head of Analysis
The Swedish National Forest Inventory, SLU
per.nilsson@slu.se, +46 (0)90 786 8472
---
Links