Odd Höglund, translational veterinary medicine
Last changed: 11 March 2021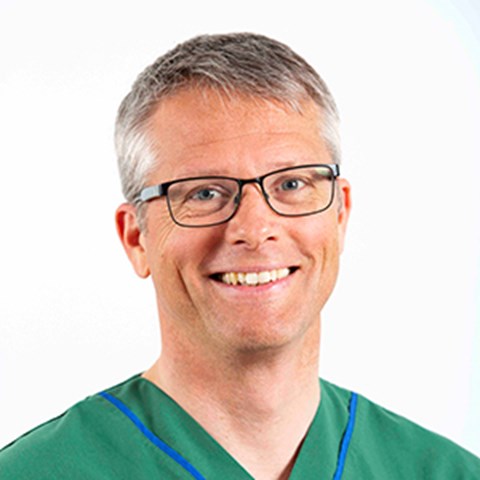 Odd Höglund is a senior lecturer in translational veterinary medicine, with special responsibility for extension. His expertise and main research focus is development of new techniques in surgery and the use of biomaterials in surgery.
My research is focused on development, tests and evaluation of surgical implants that aim to enable a quicker, easier and safer surgery with reduced risk of complications and shortened time for recovery. From a material perspective, I mainly work with resorbable polymers together with researchers at Uppsala University and KTH, Stockholm. Initially, a lot of the manufacturing development work of the first implant was done together with the medical device industry of Uppsala, and later on in the US.
My other research area is surgical stress. All surgery triggers a stress response, which can be measured and used for comparisons. The physiological reactions and biomarkers of stress can be used for evaluation of both surgical techniques and anaesthetic protocols.
---
Contact
Odd Höglund
Senior Lecturer at the Department of Clinical Sciences; Small Animal Unit

Telephone: 018-671328
E-mail: odd.hoglund@slu.se
---
Links