Translating science into policy and practice
Last changed: 19 January 2023
Welcome to register to the course Translating science into policy and practice hosted by AgriFose2030 and Kyambogo University.

Research and researchers have important roles to play in promoting agriculture for food security. To achieve food security we need to take into account all social, ecological and economic dimensions of smallholder agriculture, and – in the context of AgriFoSe2030's specific areas of work – also the key challenges:
Improving access to safe and nutritious food
Enhancing agricultural productivity and maintaining ecosystem functions
Science –based innovation and extension
Supporting smallholder agriculture within transforming food systems.

Agricultural researchers can benefit from increased policy engagement and can contribute to improved planning, decision-making and investments on the ground by enhancing their research communication. Researchers can take more or less active roles in outreach work, dissemination of new findings and policy engagement. Their personal motivation, their institutional context, and networks constitute important factors for their outreach work.

Aim of the course: Strengthening individual skills and capacities, and national and regional networks, for enhanced policy engagement and science-based influence for sustainable development.

Target group: Researchers within the AgriFoSe2030 programme from Africa, and staff from Kyambogo University.

Last day for registration: 27 Jan, 2023.

Course description Translating Science into Policy 2023.pdf
Registration AgriFoSe2030 course in Translating Science 2023.pdf

Contact person: In case of any questions, please contact Judith I Nagasha (judith.nagasha@gmail.com), Madelene Ostwald (madelene.ostwald@liu.se) or Anders Ekbom (anders.ekbom@gu.se)

Organisers: The course is organised by University of Gothenburg, Sweden, within the AgriFoSe2030 programme, in collaboration with Kyambogo University, Uganda.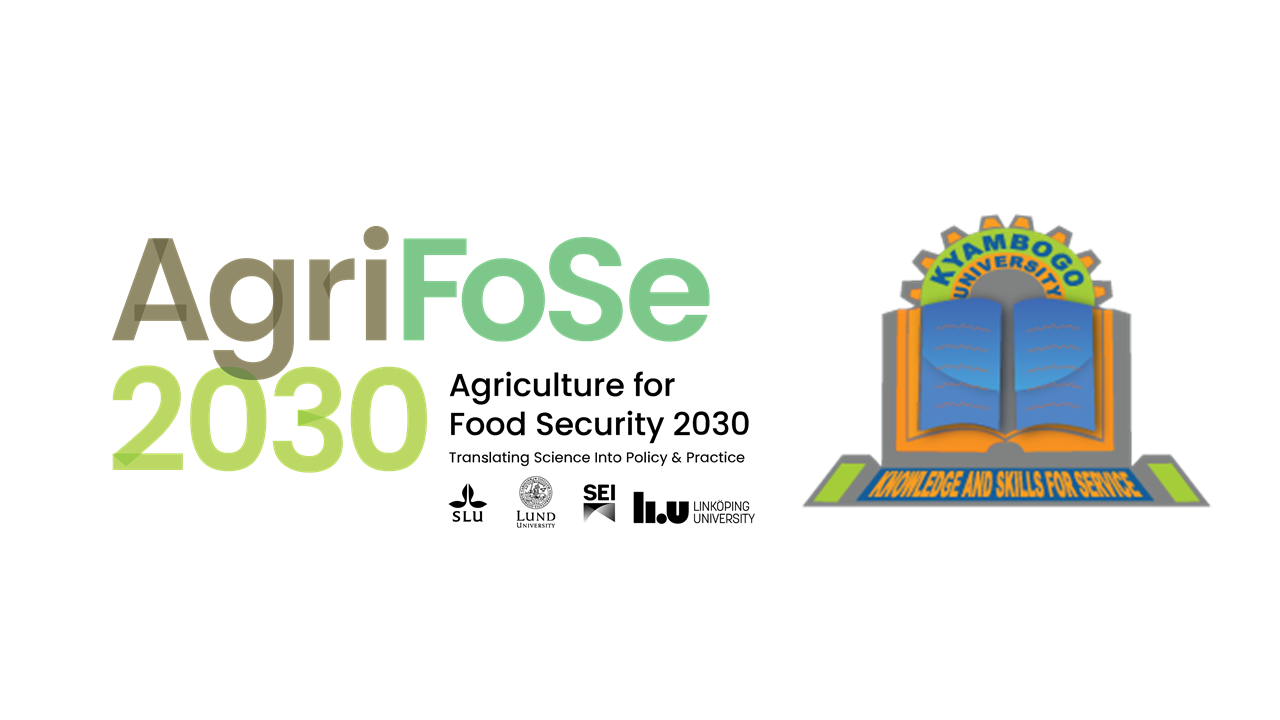 ---
Contact