International studies
Studying abroad can give you a fantastic possibility to get international experience as well as better knowledge in a specific subject. At the same time you will have the chance to broaden your professional network, develop your language skills and get to experience a new culture.
SLU is in partnership with hundreds of universities around the world and the SLU Mobility team can help you on your way. Where would you like to go?
Minor Field Studies (MFS)
MFS is a scholarship addressed to students at the undergraduate level with the purpose to provide opportunities to acquire knowledge and experience in developing countries. MFS is a Sida financed travel grant for a small field study of at least eight consecutive weeks.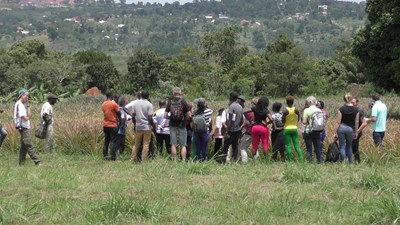 Erasmus +
Erasmus+ is EU's programme for the promotion of international cooperation and exchange in education, youth and sport. Erasmus+ is meant to serve as a tool and part of the work to meet and address the major challenges facing Europe today and in the future.
Linnaeus-Palme
The Linnaeus-Palme is a Sida financed programme that supports collaboration in projects based on teacher and student exchanges between higher education institutions in low- and middle-income countries and Swedish partner universities, one of them is SLU.
GCUA 2030
The overall goal of GCUA 2030 is to enhance the capacity of its partners to contribute to Agenda 2030 and the Sustainable Development Goals (SDGs) through international collaboration.
The Summer Schools are arranged for MSc/PhD students each summer. The aim is to train our leaders of the future and provide them with an active global network very early in their careers.
SLU Travel Grant
Travel Grants for Internationalisation are available to SLU students for participation in a study visit abroad, or a course, congress or equivalent activity. The scholarship can be used for travel costs, accommodation costs and conference fees. To be qualified to apply you must be admitted at SLU as a postgraduate student or have taken your doctor's degree not more than two years prior to the closing date for this application.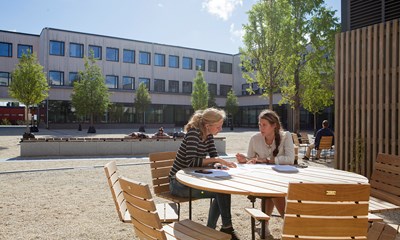 Single cubject courses
At SLU there are many interesting courses offered which have an international orientation; a number of these are given in English where the students mostly comes from other countries.
Use the search term 'Global development' at antagning.se (in Swedish) to find courses at Swedish universities, and use SLU:s database for exchange studies MoveOn to find single course exchange possibilities abroad.

Loading…