Study
Last changed: 20 October 2017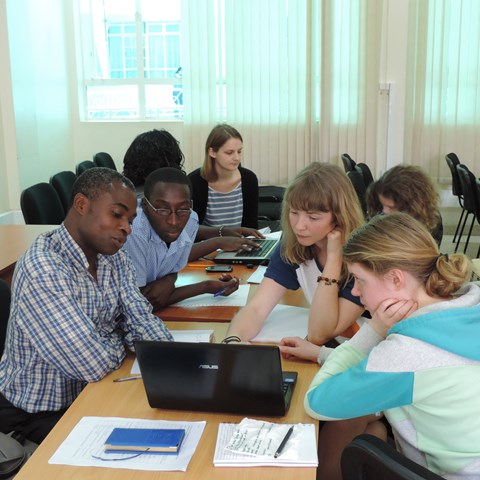 Studying abroad can give you great international possibilities in acquiring international experience as well as sharpening knowledge in a specific subject. At the same time you will have the chance to broaden your professional network, develop your language skills and get to experience a new culture.
SLU is in partnership with hundreds of universities around the world and the SLU Mobility team can help you on your way.
Where would you like to go?

Exchange studies at SLU
If you are a student at one of SLU's partner universities you can be nominated by your home university to apply to SLU as an exchange student. You can be an exchange student within the Erasmus programme, within the NOVA/BOVA network or by coming from a university that has a bilateral agreement with SLU. To make sure that you belong to one of these categories, contact your International Office/Study Abroad Office at your home university. Read more
---
Contact
Margarita Cuadra, Communicator SIANI-SLU Global theme
Phone: +46 (0)18-671153
E-mail: margarita.cuadra@slu.se
www.slu.se/slu-global

Page editor: MALIN.PLANTING@SLU.SE