Summer school in Chile
Last changed: 20 December 2021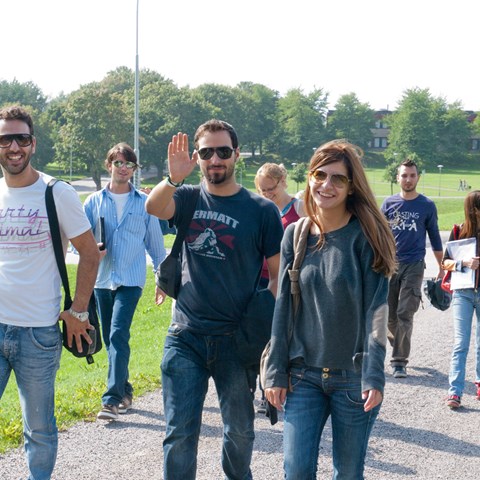 The South Campus of the University of Chile is pleased to announce the next Postgraduate Summer School January 2022.
The Summer School is fully taught in English and is made up of 5 different courses that are offered in January to our graduate students and to students from partner universities. These courses cover relevant fields related to agri-food systems, agriculture, animal sciences, biotechnology, biochemistry, and nanotechnology through the participation of leading national and international experts. This time all the courses will be held virtually.
Deadline is closed for application
These are free courses to our international partners, but capacity is limited.
All the information about the courses, syllabus, and application deadlines is available at www.summerschool.uchile.cl
Please find the dissemination poster below with information about the Summer School. Posters with specific information about each course will be sent soon.
The courses held are:
Building sustainable food systems in times of concomitant crisis
Topics of Microbiota in animal production
Nanotechnology in agriculture and the environment
Reproductive and regenerative biotechnology in domestic and wild animals
Biotechnology for plant genetic improvement
We invite you to share this invitation with your students and the community.
If you or faculty members have further questions regarding the Summer School, please do not hesitate to contact the International Office of the Faculty of Agricultural Sciences: Claudia Rojas (crojaspi@uchile.cl) and Karen Hansen (agrointernac@uchile.cl), we are happy to help and assist applicants.
Date: January 2022
Where: Online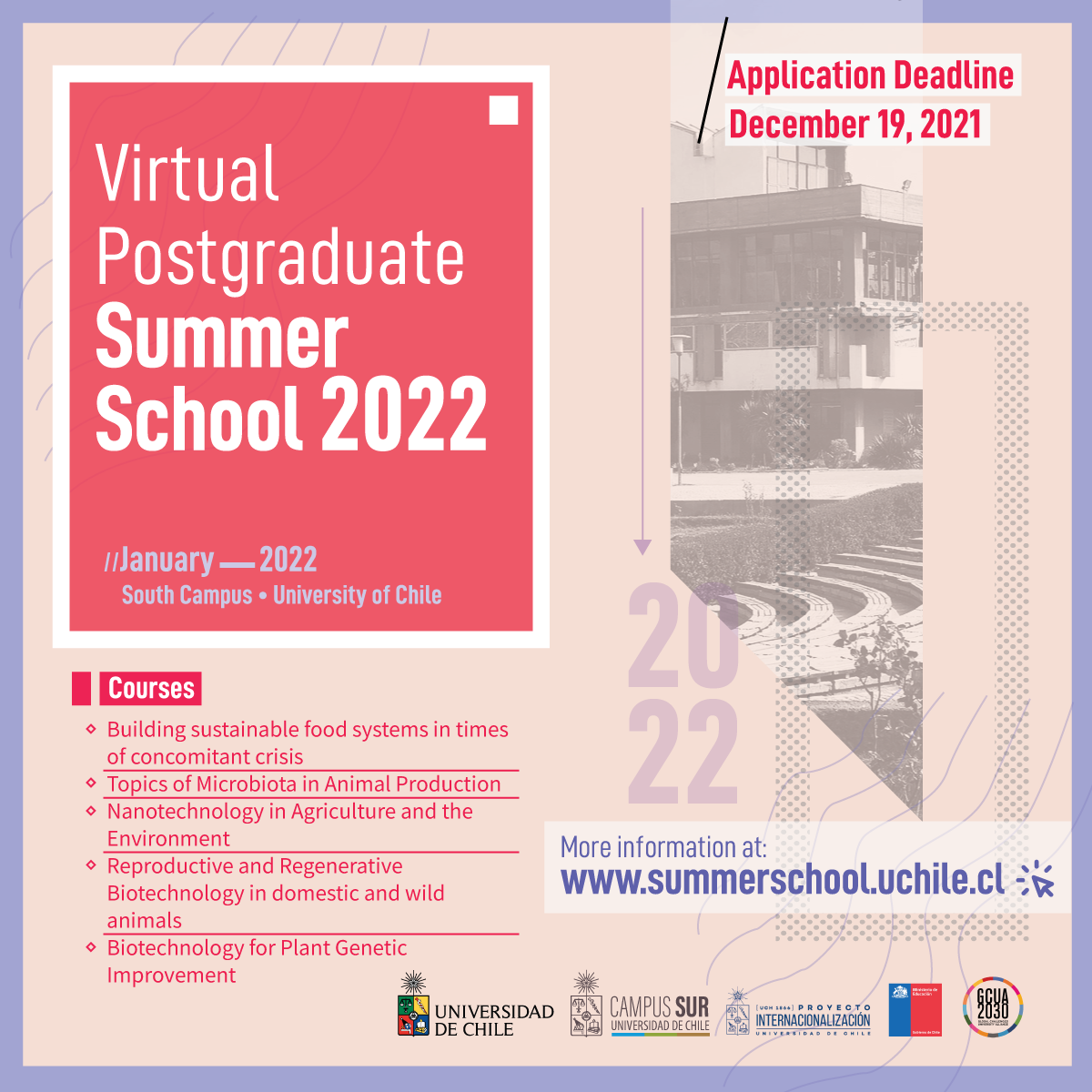 ---
Contact