Represent SLU
Last changed: 08 December 2020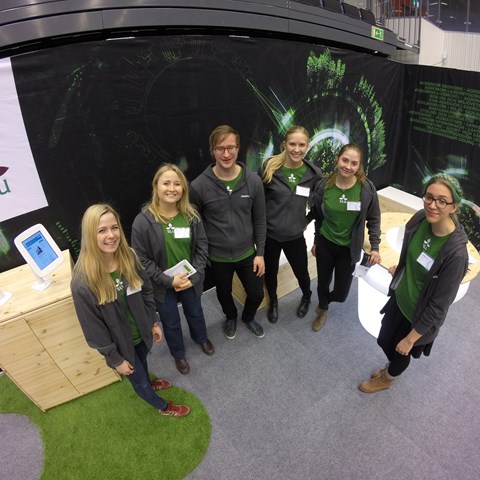 Your experience from studying at SLU is valuable in helping us inspire people to come to SLU for their education. You can for example represent SLU at study fairs, pre-departure events, at work and in personal conversations.
Visit a university or college
Are you connected to a university or college with degreeprogrammes on a Bachelor's level that align with Master's programmes at SLU? Take the opportunity to share your SLU experience with prospective students at that university. This is especially good if SLU already has an exchange agreement with that university. Get in touch with us, and we'll provide you with the necessary resources.
Pre-departure events
Pre-departure events held by Swedish embassies are intended to help international students already accepted to degree programmes at Swedish universities, to prepare themselves for living and studying in Sweden.
This is also a great way to help make students more enthusiastic about SLU and increases the chances they will accept their offer of admission. Less than half of the admitted students actually end up enrolling. Many students receive offers of admission from a number of universities, so it's important to keep promoting SLU until the final decision is made.
Pre-departure events are generally hosted in April and May. The full calendar with more information is available at www.studyinsweden.se.
No pre-departure events hosted in your country? Feel free to reach out to the Swedish embassy, as foreign missions can recieve funding from the Swedish Institute to host pre-departure events.
Represent SLU at a study fair
All over the world, bigger cities will host a study fair for students who wish to study abroad. SLU usually visits about fve of these per year. Contact Student Recruitment at study@slu.se for upcoming fairs.
---
Contact

Page editor: slualumn@slu.se