SLU Alumnus of the Year
Last changed: 29 September 2020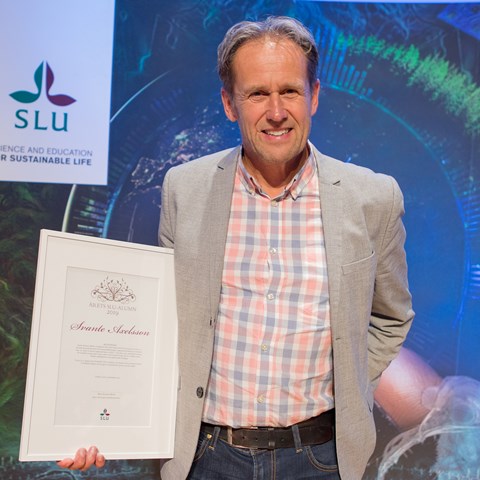 SLU Alumnus of the Year is someone who is an inspirational role model for our students and employees at SLU and has had a prominent career or made important contributions in their field.
The nomination period is closed. We will announce who is awarded in December.
Award criteria
The nominee must meet at least one of the following criteria:
The nominee has had a prominent career.
The nominee has made an outstanding contribution to their field.
The nominee has done something that benefits SLU.
In addition to these criteria, the nominee must have studied at SLU for at least one year.
Previous winners
2013 - Olle Forshed (In Swedish)
2017 - Johan Rockström
2018 - Elin Olofsson
2019 - Svante Axelsson
Jury
The jury consists of:
Maria Knutson Wedel, Vice-Chancellor, SLU
Erik Fahlbeck, Pro Vice-Chancellor, SLU
Rolf Brennerfelt, Chair of the SLU Board
Maria Bergkvist, Acting Head of Communications, SLU
Board of Education representative (tbc)
Sluss
---
Contact

Page editor: slualumn@slu.se