Predicting the growth and quality of silage maize using models and spectroscopy
Last changed: 10 January 2022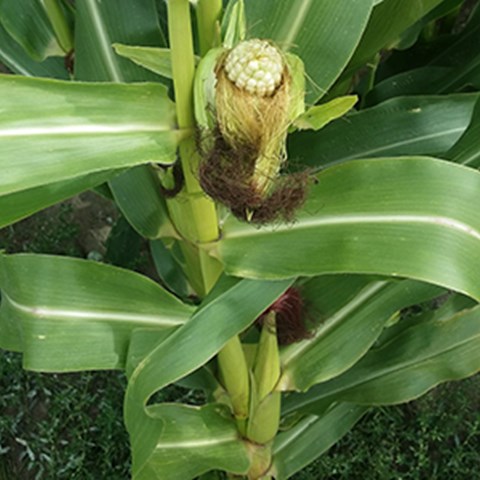 The aim of this project is to use ecophysiological modelling based methods to predict agronomic and quality variables of silage maize in Sweden.
Background
Maize has become a major crop in many parts of the world, with a production per area often superior to that of rice or wheat. This crop has many advantages, which include yield and nutritive quality. As such, it is used as a cereal for human purposes, but also as a forage for cattle feeding. Although it is mostly cultivated in tropical and temperate areas, plant breeding has developed new varieties suited for cold climates and a short growing season, making it an interesting candidate for livestock feeding in Sweden.
Crop models simulate crop growth according to different climatic, soil and farming conditions. It allows testing of different agronomic practices (e.g., nitrogen input, varieties to grow, etc.) in order to optimize the yield while reducing as much as possible the impact on the environment. However, using such models requires 'tuning' or calibration to properly describe the ecophysiological processes of the crop growth.
Objectives
The calibration process will be done using the APSIM crop model, which has been extensively used for different crops around the world, using both measurements of ecophysiological and nutritive quality variables and remotely sensed data. Once the model provides accurate predictions of yield, a module will be developed to simulate the nutritive quality of the silage maize. This work should help (i) to assess the potential of silage maize in Sweden and (ii) to develop a decision support system to optimize agronomic practices and harvest decisions.
---
Contact
Julien Morel, Postdoc
Department of Agriculture Research for Northern Sweden, SLU
julien.morel@slu.se, +46(0)90 786 8724