FRESH - Fish REaring and Stress Hazards
Last changed: 08 September 2023
FRESH is a research collaboration founded in 2012 between the Swedish University of Agricultural Sciences (SLU) and the University of Gothenburg (GU) which aims to increase knowledge and awareness about fish welfare.


Animal welfare is a complex area that consists of a combination of everything from veterinary medicine and nutrition to physiological and behavioral needs. The goal of FRESH is to connect all the sciences needed to understand the different needs of animals and thus better understand how humans affect fish in different ways.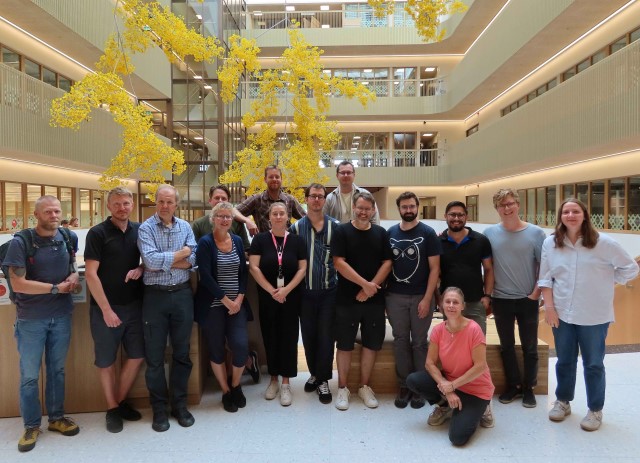 The project group is dynamic and consists of various researchers, active in Sweden, with the common interest in increasing knowledge about fish welfare. In the group, we also work actively to both develop and to assist others to develop legislations, rules and recommendations for treatment of fish.
Project Group:
Bo Algers (SLU), Michael Axelsson (GU), Lotta Berg (SLU), Andreas Ekström (GU), Albin Gräns (SLU), Per Hjelmstedt (SLU), Anders Kiessling (SLU), Torbjörn Lundh (SLU), Tristan McArley (GU), Jonathan Roques (GU), Jennifer Bowman (SLU), Jeroen Brijs (SLU), David Huyben (SLU), Erik Sandblom (GU), Erika Sundell (SLU), Kristina Sundell (GU), Henrik Sundh (GU), Niklas Warwas (GU), Lucas Zena (GU), Lynne Sneddon (GU), Nicklas Kallstenius (SLU), Mishaal Akbar (GU).
---
NEW IN THE PROJECT:
Searching for a PhD student in biology - "Improving the welfare of farmed fishes: Ensuring a good death by investigating humane stunning and killing". Read more here!
Brijs, J., Føre, M. Gräns, A., Clark, T.D., Axelsson, M. and Johansen, J.L., 2021. Bio-sensing technologies in aquaculture: how remote monitoring can bring us closer to our farm animals. Philosophical Transactions of the Royal Society B. doi: 10.1098/rstb.2020.0218.
Morgenroth D., McArley T., Gräns A., Axelsson M., Sandblom E. and Ekström A. (2021) Coronary blood flow influences tolerance to environmental extremes in fish. J. Exp. Biol. 224(8), 1-11.
McArleyT.J., Sandblom E. and Herbert N.A. (2020) Fish and hyperoxia -From cardiorespiratory and biochemical adjustments to aquaculture and ecophysiology implications. Fish and Fisheries, 00:1–32.
Facts:
---
Contact