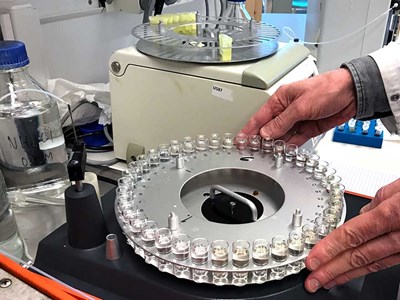 About us
The Analysis Laboratory is a key activity at the Department. We perform analyses through the entire chain from the production of feed, through effects in the animal to the quality of the final products. With a high level of expertise and modern equipment, we can provide a wide range of analyses, useful for evaluation of feed at manufacture, as well as in evaluating how feed materials affect animal metabolism.
Our samples often consist of:
feed and raw materials of various kinds, for example roughage, concentrates, cereals, various plant materials, mussels, silage press juice etc.
milk, meat, eggs and fish
blood and tissue samples
urine and faeces
We also perform analysis work for external customers. Contact us if you have samples that you want to analyse.
Loading…