Our services
Last changed: 28 April 2022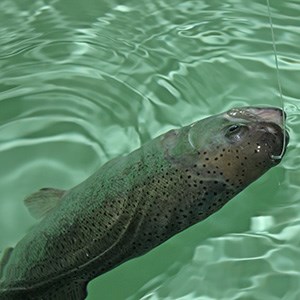 Research performed at the Aquatic Facility of the Centre for Veterinary Medicine and Animal Science, focuses on the biological evaluation of novel feed ingredients in freshwater fish.
The laboratory uses several principal methodologies in studies within fish nutrition and physiology:
Apparent digestibility studies with inert indicator method
Growth performance trials
Nutrient retention
Amino acid uptake and stress parameters in blood plasma
Intestinal health
Digestive enzymatic response
Intestinal microbiota analysis
In addition, when post-prandial amino acid levels from fish fed different feed sources and stress parameters are being monitored, this is done with dorsal aorta cannulated rainbow trout. The use of cannulation technique and smaller experimental tanks specifically made for this type of studies, allows for serial blood sampling without causing handling stress that typically occurs during conventional blood sampling.
---
Contact