LakePOPs – Identification of hazardous chemicals in Lake Mälaren
Last changed: 07 January 2020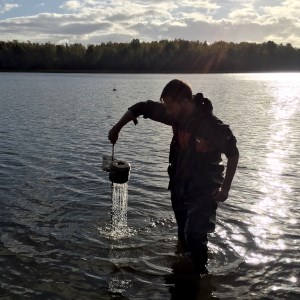 LakePOPs is a Formas project focusing on the identification of hazardous chemicals in Lake Mälaren.
Lake Mälaren is the major Swedish drinking water source serving 1/3 of the country's population. Conventional drinking water treatment is ineffective in removing micropollutants. Considering that there are >100,000 different chemicals in use in the society, there is a high risk of micropollutants reaching the drinking water consumers.
Micropollutants with persistent (P), bioaccumulative (B) and toxic (T) characteristics are of priority concern. In LakePOPs, we will screen for micropollutants in Lake Mälaren by focusing on persistent (P) micropollutants in surface water and PB chemicals in sediments. We will screen for known emerging pollutants (target screening) as well as previously unknown (or not well known) pollutants using advanced mass spectrometry and by applying a suspect screening research tool, recently developed by our research group. Toxicity and sources of detected micropollutants will also be explored.
The ultimate aim is to help the society to reduce human exposure to toxic chemicals by providing new knowledge to incorporate in e.g. Chemicals Action Plans, drinking water directives, and environmental monitoring plans.
Facts:
Participants
SLU: Karin Wiberg, Lutz Ahrens, Frank Menger, Pablo Gago-Ferrero
IDAEA, Barcelona, Spain: Cristina Postigo Rebollo
---
Contact