MALDI-TOF
Last changed: 30 March 2022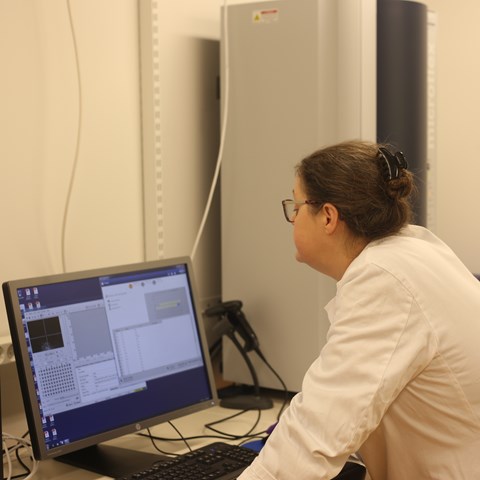 A MALDI-TOF mass spectrometry is now ready to be used in research projects, routine diagnostics and teaching at the Dept. of Biomedical Sciences and Veterinary Public Health (BVF), VHC, SLU.
In recent years, MALDI-TOF mass spectrometry has emerged as a potential tool for microbial identification and diagnosis. During the MALDI-TOF MS process, microbes are identified using either intact cells or cell extracts. The process is rapid, sensitive, and economical in terms of both labor and costs involved.
The MALDI-TOF can be used for a number of purposes, microbial identification and strain typing, fungal typing, epidemiological studies, detection of water- and food-borne pathogens, detection of antibiotic resistance and detection of blood and urinary tract pathogens etc.
For questions or additional information, please contact Lise-Lotte Fernström (018-672389) or Sofia Boqvist (018-672388).
---
Contact