Nutrient Efficient Wheat partnership (NEWp)
A collaborative research project with focus on early root growth, root to shoot ratio and leaf nitrogen content during grain filling of spring wheat.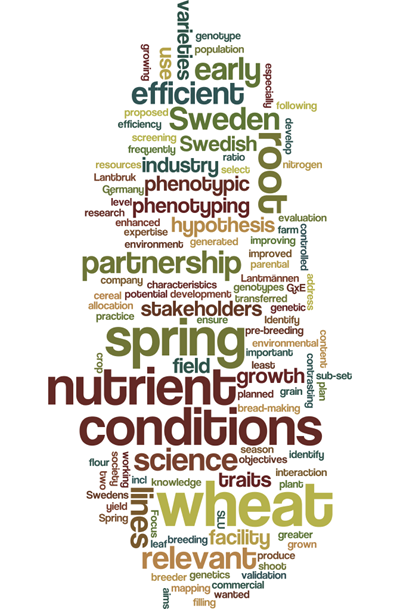 Producing spring wheat with improved nutrient use
Spring wheat is frequently grown in Sweden to produce bread-making flour, for which e.g. high protein content (and thus high nitrogen content) is important. Especially the short growing seasons under Swedish conditions require spring wheat varieties with improved nutrient use efficiency early in the growing season.
A breeding company, expertise in crop science and genetics at SLU, a plant phenotyping facility in Germany and stakeholders are working together in this project. Our goal is to identify traits that are important for improving spring wheat yield and nutrient use under the cultivating conditions in Swedish agriculture.
Read more about the project and the four subprojects below.
Loading…