Weed biology and management
Last changed: 26 November 2020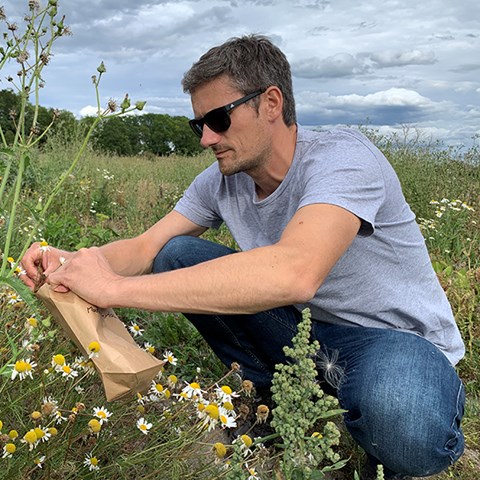 In order to find sustainable weed management options, we need extensive knowledge of weed biology as well as we need to understand how weeds interact and compete with other organisms in the agro-ecosystem. Our research has led to new and improved weed control methods. We are also developing new cropping systems and measures that will increase the crop's competitiveness and crop yields. Our research is often done in collaboration with farmers.
Weeds reduce the productivity of crops due to competition for light, nutrients and space. The potential crop loss is about 1/3 globally and sometimes crop yields fail completely. It is therefore important for food security that we find ways to minimize the harmful effects of weeds. However, current weed management options mainly rely on chemical and mechanical control measures to which weeds are able to develop tolerance or even resistance. Furthermore, chemical weed control pose risks to both the environment and human health. There are good reasons to increase the use of cultural control measures (crop seeding date, crop rotation, competitive crops, cover crops) and to reduce the use of curative means as suggested by the integrated weed management (IWM) principles.
The Department of Crop Production Ecology contributes with innovative research!
New technical solutions
One example of successful research is the selective weed cutter (Combcut), which makes it possible to cut creeping thistle in growing cereals without harming the crop (so-called selective cutting). Combcut was developed by an organic farmer, Jonas Carlsson at Lyckegård. Together with Jonas Carlsson and RISE Research Institute of Sweden, we have studied the effects of selective cutting. The results show that the method works for creeping thistle in spring barley and winter wheat. We also tested selective cutting against other weeds and we found sufficient control effects on perennial docks in ley and field pennycress in winter cereals.
The biology and ecology of weeds
We study the biology and ecology of economically important weeds, such as black grass, barnyard grass, creeping thistle, perennial sow-thistle and coach grass. This knowledge is used to determine when to take measures against weeds to maximize the weed control efficacy.
One example is our new research results on the compensation point of perennial weeds. If you want to control perennial weeds such as creeping thistle, perennial sow-thistle and coach grass, you need to act when they are most sensitive (compensation point). This occurs when their underground biomass is at its lowest. In our studies, we have shown that the compensation point occur earlier than previously expected and that mechanical control should therefore take place earlier than recommended before.
Developing new cropping systems
In our research, we also take the entire cropping systems into account. One example is to include fast-growing intermediate crops that are strong competitors for light, water and nutrition and can suppress weeds. We have several research projects where we study intermediate crops, crop rotation and other measures. In one project, we test how crop residues of rye left on the field (mulch) can reduce the growth of weeds.
After all, weeds contribute to biodiversity. The problems with weeds are due to a few competitive species that thrive in the nutrient-rich conditions in the fields and that are highly adapted to agro-ecosystems. In our research, we follow the hypotheses that higher weed diversity will lead to lower weed competition compared to agro-ecosystems where only a few weed species are dominating.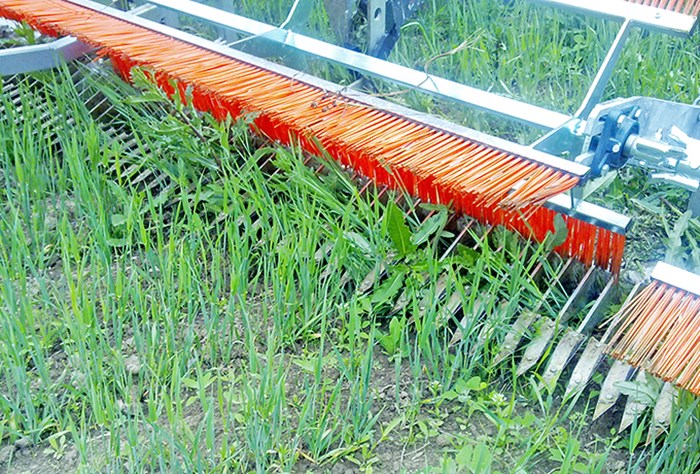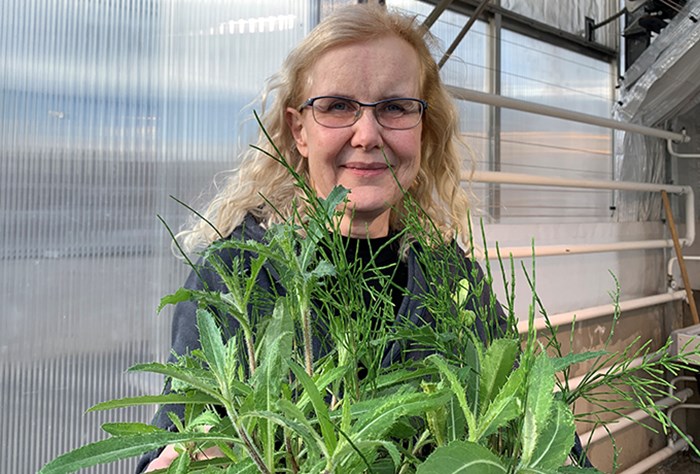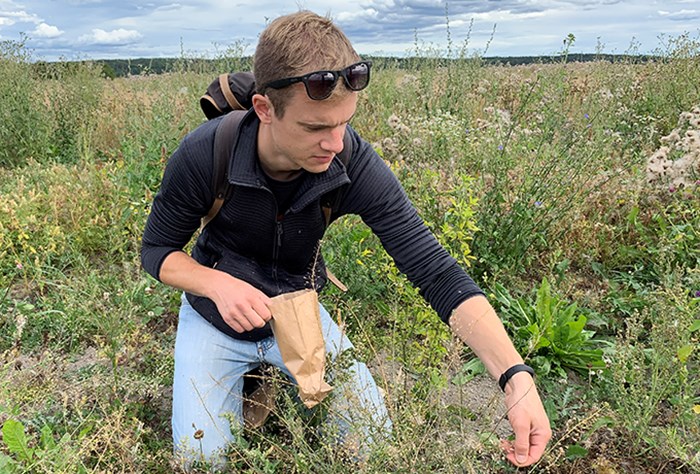 Integrated weed management (IWM)
The aim of integrated weed management (IWM) is, to reduce the use of herbicides to the absolute minimum and to combine chemical weed control with cultural, mechanical and preventive control measures. Our research supports the development of environmental and economical sustainable integrated weed management systems that allow the reduction of chemical weed control.
Weeds and climate
Climate change has a major effect on weed infestation. Directly because new, invasive species can establish at our latitudes, and indirectly because new crops create favorable conditions for weed species that are not particularly problematic today. One species that we have worked a lot with is ragweed. It may become a troublesome agricultural weed but is also a big problem for people that suffer from pollen allergy. Ragweed is mainly spreading by imported bird feed. It has not been considered as a major threat so far since the species was believed to flower too late to set seeds in Sweden. However, our research could show that ragweed flowering induction is adapting to long-day conditions over time and hence the species can pose a future risk for northern latitudes.
Cooperation with stakeholders
An important part of our research is collaboration with advisers, farmers, authorities, funders and companies. We need to have a good dialogue with the agricultural sector. That helps us to communicate our results, learn which research issues that are important for agriculture and work together to solve them. One example is the National Plant Protection Conference, which is an important meeting place on weed and plant protection issues. The conference is organized by SLU in collaboration with the Swedish Board of Agriculture and other important stakeholders in the agricultural sector. The conference will be held in Uppsala on 10-11 November 2021.
Do you want to know more about our research?
Contact:
The weed group belongs to Plant Ecology, here you can find our staff
---
Contact