More about BTC
Last changed: 05 December 2017
BTC- Biomass Technology Centre
BTC is a research pilot plant designed for refining of solid biomass and industrial biobased by-products. We work with a wide range of technologies along the upgrading chain where biomass or side-products are transformed to industrial biobased feedstock. We have 16 years of experience in pilot scale research, development, and innovation. We also have unique abilities to handle and store large quantities of materials, perform reliable and representative sampling, and to prepare specific assortments through fractioning, sieving, milling, briquetting, and pelletizing.
What is the meaning of upgrading and refining?
Upgrading or refining generally means processing to reach desired qualities. Examples of desired qualities are; high density or concentration of the desired content (i.e. energy or chemical component), good handling and storage characteristics, and absence of process disturbing compounds/contaminations, etc. As an example, stem wood has a relatively high quality in terms of homogeneity. On the other hand, it has high moisture content. Other raw materials, i.e. straw, have significantly higher ash contents, but may not require drying before processing. Through the right upgrading actions, side-products from bio-based industries may be transformed into valuable feedstock.
Drying
Upgrading bio-based materials usually includes one or several steps of drying. Raw materials from the forest have a moisture content of about 50 %, and industrial side-products are sometimes even wetter. For many industries, drying is a necessary and expensive process. At BTC, we are equipped with several different drying techniques, both as research tools, and to enhance material preparation.
Comminution and fractioning
The material preparation chain at BTC can transform whole logs, bales, or truck loads of raw materials to well-defined chips, chops, or powder in one or several fractions. These actions are of uttermost importance in the upgrading chain. By means of sieving and fractioning, valuable components can be extracted from a complex source of raw material. Methods for maximizing the yield of valuable components are important in the biorefinery concept.
Compaction to pellets and briquettes
At BTC we have advanced systems for performing experimental research designs for production of pellets and briquettes from a wide range of feedstock, feedstock mixes and additive blends. Research results from the pilot scale setup have been shown to correspond well to industrial scale pelletizing conditions and have been directly implemented. Hence, process optimization can be performed in designed experiments with well-defined materials and under controlled conditions at low cost.
Thermal conversion
BTC has a thermal conversion laboratory in which combustion characteristics of pellets can be studied; particle and gas emissions, ash characteristics, and ash melting behavior.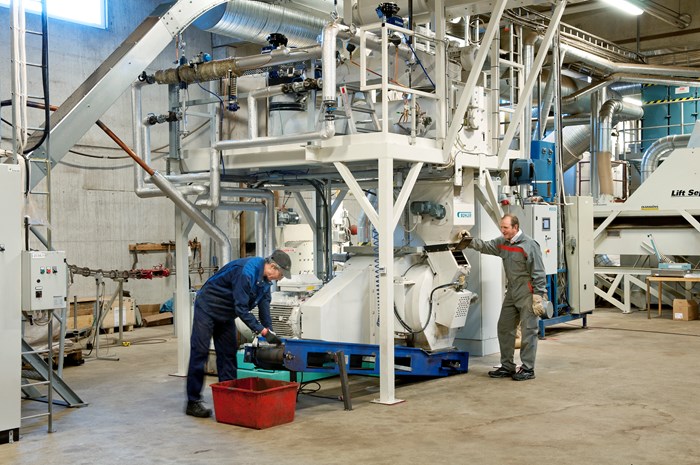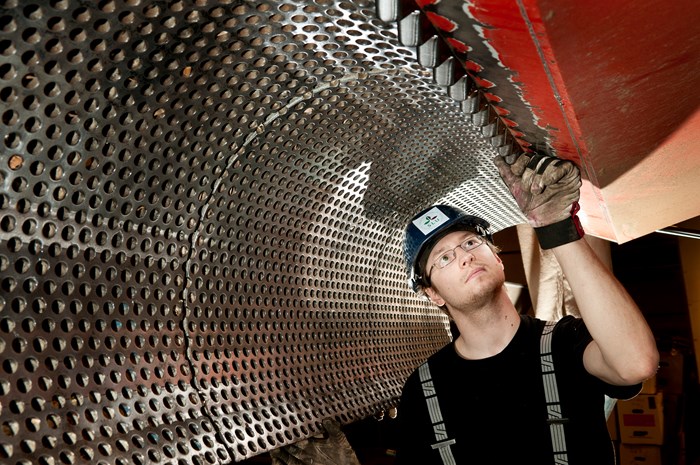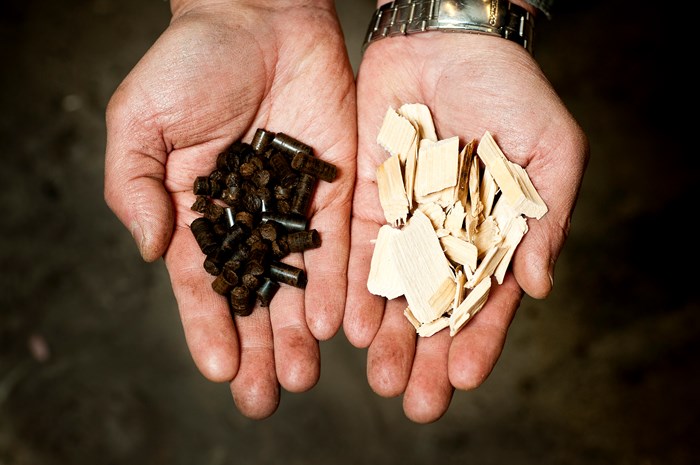 ---
Contact
Sylvia Larsson, Researcher


Department of Forest Biomaterials and Technology, BTK




Page editor: malin.sandberg@slu.se