Forest Economics
Last changed: 02 January 2017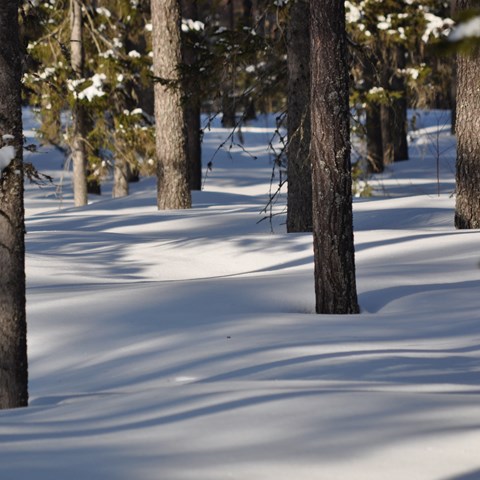 Forest Economics is one of the pillars of the Department's research.
Research within this area has a long tradition at the Department. Questions related to traditional forest management and the optimal economic return are in focus.
Lately, forest sector models are an important component in research.
Example of research projects that have been conducted at the Department are:
-
-
- Management of common resources: land use conflicts between forestry and reindeer husbandry.
Research projects Peichen
POLYFORES - Decision making support for forest ecosystem services in Europe
In this three-year project, eight partners from seven countries, is investigating decision making models for forest ecosystem services in Europe and how they are valued. Further synergy effects and tradeoffs are evaluated.
Partners are: LTU (Sweden), BOKU/EFICEEC (Austria), NMBU (Norway), ALU-FR (Germany), CTFC (Spain), IEB NASB (Belarus), CEPF RAS (Russia) och SLU/EFINORD (Sweden.
Financier: ERA-NET SUMFOREST, in Sweden FORMAS
Coordinator: Camilla Widmark
Project time: December 2016 - December 2019
Publications: -
Forest Sector Modelling
The aim of the project is to construct a computerized partial equilibrium model as a tool for assessing the impacts of changes in policy and regulations on the Swedish forest sector.
The project is to be carried out in two stages: the first stage focuses on landowners' forest management behavior under different policy and regulation contexts. In the second stage of the project, efforts shall be devoted to link forest and energy sectors in an integrated manner, to investigate economic implications of bioenergy under various policy alternatives.
Financier: Forest Faculty, SLU.
Coordinator: Jinggang Guo
Project time: 2014 - 2018
Publications: -
---
Contact