Education
Last changed: 02 March 2021
Masters Programme
Ethanol and biofuel production, modification of tree fibres, increased plant tolerance to diseases and environmental stresses, as well as the development of functional foods, are examples of research areas in biology and biotechnology that will have a large impact on our society in the future. Plant biotechnology is becoming increasingly important as a tool to solve some of the global problems related to food, fuel and ecosystem management by environmentally friendly and sustainable means.
The Master of Science Programme in Plant and Forest Biotechnology offers students chances to acquire stateof-the-art competence and skills to understand and find solutions to these challenges. The programme is organized by UPSC, and the education is anchored around the research topics in which UPSC researchers are world leaders, such as plant developmental biology, forest biotechnology, wood formation and hormone biology.
The programme is based upon coordinated courses, which together amount to 120 ECTS credits spread over two years and are given in English.
Up-to-date knowledge is provided about plant cell and molecular biology, as well as plant growth and development. This is applied in the fields of plant breeding, biotechnology and functional genomics.
For more information and application, go to the masters programme website
Our courses in Umeå
Here is a list with all our couses in Umeå
Read more about education at UPSC website
Application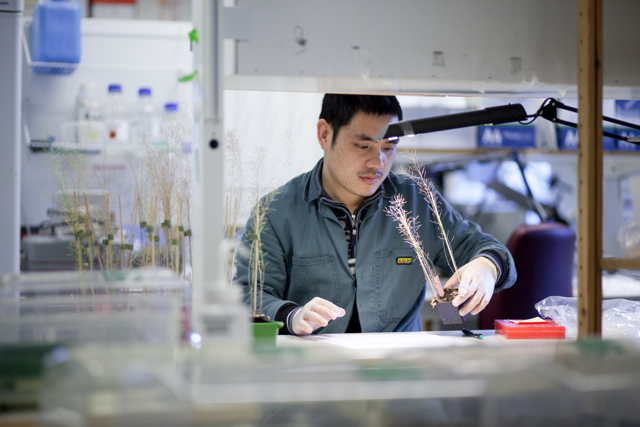 ---
Contact

Page editor: simon.birve@slu.se