The Kessler and Seisenbaeva lab
Last changed: 08 April 2022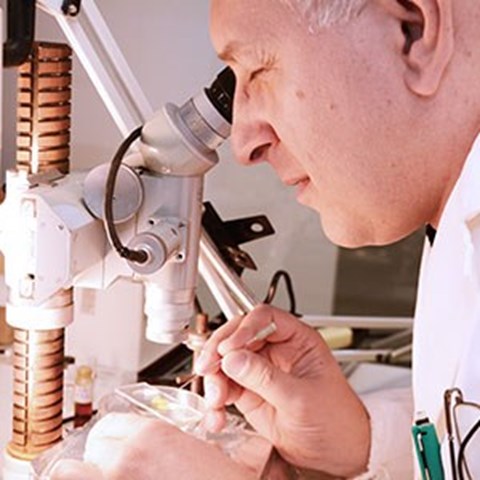 Our group is working on development of new inorganic and hybrid organic-inorganic materials for environmental and biomedical application.
We are interested in the whole chain in developing new nanomaterials from metal-organic precursor chemistry, via mechanisms of their transformation into nanoparticles and all the way to real applications as adsorbents for water cleaning and remediation, (bio)catalysts, materials for biocontrol applications in agriculture, drug delivery systems, and even materials for new energy sources. Read about our research here.
The group is run by 2 senior scientists, Professor Vadim Kessler and Professor Gulaim Seisenbaeva, possessing matching competences in the domains of coordination chemistry, solution reaction mechanisms, and synthesis and characterization of inorganic materials.

The group is fluctuating in number between 8 and 10 people, with 2-3 PhD students and 2-3 postdocs/visiting scientists, together with a number of interns and Diploma students.
Present group members:
Professor Vadim Kessler
Professor Gulaim Seisenbaeva


Rasmus Björk, PhD Student
Troy Breijaert, PhD Student
Björn Greijer, PhD Student
Fredrik Svensson, postdoc
Ani Vardanyan, postdoc
Spara
Spara
Spara
Spara
Recent alumni members
Martin Palmqvist, PhD student
Elizabeth Polido Legaria, PhD student
Hiroaki Uchiyama, visiting scientist, Kansai University, Osaka, Japan
Oksana Dudarko, visiting scientist, Institute of Surface Chemistry UAS, Ukraine
Michail Samouchos, postdoc
Olga Galkina, PhD student
Karin Önneby, postdoc
Leonie Chretien, intern from the University of Le Mains, France
Seda Demirel Topel, postdoc
Inna Melnyk, visiting scientist, Institute of Surface Chemistry UAS, Ukraine
Roman Pogorilyi, joint PhD student with the Institute of Surface Chemistry UAS, Ukraine
Kai Wilkinson, PhD student
Olesya Nikonova, PhD student
---
Contact
gulaim.seisenbaeva@slu.se, 018-672994
---
Links