Water Quality Management
Last changed: 12 April 2019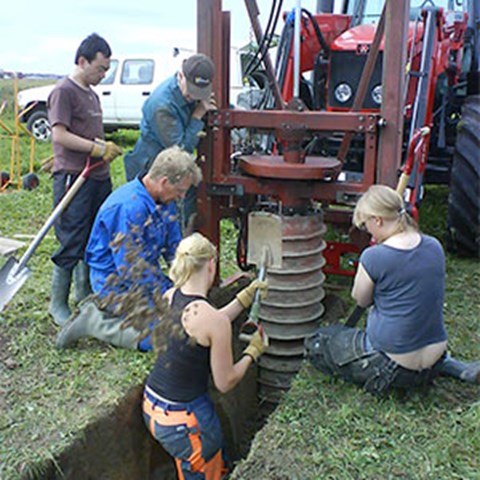 Waterborne transport of plant nutrients, pesticides and other substances from agricultural land is the main focus of this research area. Knowledge is gathered on the impact of land use and climate on surface and ground water quality.
Such knowledge is the basis for development of appropriate mitigation strategies that optimize conditions for crop growth and simultaneously minimize the environmental impact such as eutrophication of rivers and lakes.
Our activities are based on an interaction between basic and applied research and also collaboration with activities in society within the framework of environmental assessment programs for soil and water.
We carry out research and environmental assessment activities within the following areas:
Processes that affect flows and physical exposure of plant nutrients and pesticides in soil.
Influence of mitigation and cropping activities on leaching of plant nutrients.
Transport processes at different scales – soil profile, field and watershed.
Contributions of diffuse and point sources to total losses of nitrogen and phosphorus in agricultural landscapes.
---
Contact
Professor Lars Bergström
Department of Soil and Environment
lars.bergstrom@slu.se, 018-672463, 070-5207141


---
SLU Water HUB - a unit coordinating SLU departments involved in catchment scale modelling and assessment of water quality

Page editor: cajsa.lithell@slu.se