Collaboration in Landscape Architecture
Last changed: 07 May 2021
At our division, we work through education and research and various types of collaborative tasks to develop knowledge about planning, design and management where community development and community building interact with the natural processes in the landscape.
Landscape architecture is an interdisciplinary subject that contributes to knowledge and understanding of processes that shape landscapes. The subject moves across a wide range, from spatial planning of regions and municipalities to the design of urban spaces, with the insight into the interdependence of the different levels.
Collaboration with society's actors contributes to sustainable community building, and is a method for conducting and continuously developing our research and education. External actors play an important role in the teaching we conduct, for example representatives from authorities, municipalities, non-profit organizations and individual stakeholders participate in the training.
---
Contact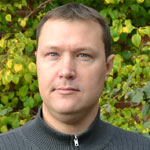 Daniel Bergquist, Researcher, Division of Landscape Architecture, SLU, +4618672576, +46707542909