Master's student in Rural Development appointed Global Swede 2019
Published: 28 May 2019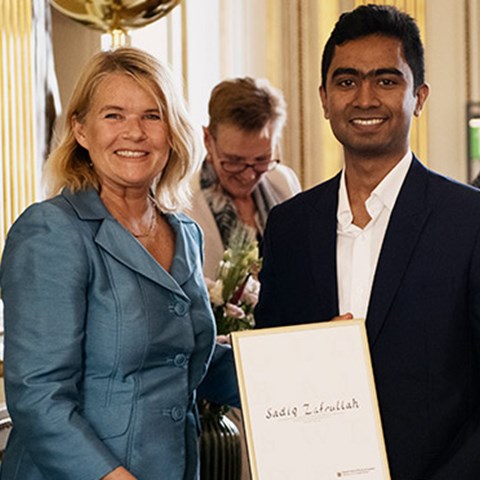 Once again a Master's student at the Rural Development program is honoured with the award Global Swede of the year.
On the 21st of May Sadiq Zafrullah, Master's student at the international program Rural Development and Natural Resource Management, received the Global Swede diploma at a ceremony with the Foreign Affairs Minister Ann Linde. The ceremony took place at the Ministry of Foreign Affairs in Stockholm.
Sadiq Zafrullah has been working with the International Labour Organisation in Thailand and represented SLU at Agrinatura general assemblies. His enthusiasm for sustainability has enabled him to arrange several events relating to the environment and the Sustainable Development Goals.
---
Contact
---
Links: