Here you will find current research projects in restoration ecology.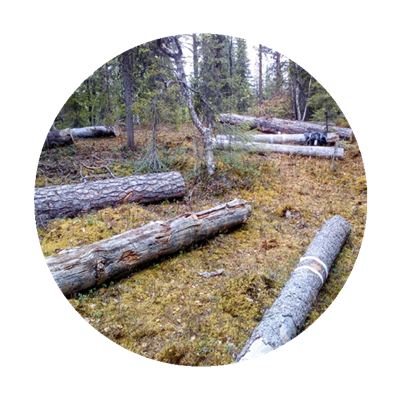 The species translocation experiment
In this unique project researchers at SLU will investigate if insects, wood fungi, bryophytes and lichens that live in or on dead wood can be moved to a new stand and survive in the new environment. This project will generate new important knowledge that can be used to develop strategies for compensation of biodiversity loss at different types of land exploitation.
Effects of ecological restoration
How are insects, birds, vascular plants, bryophytes, wood fungi and the risk for bark beetle damage influenced by ecological restoration? The effect on biodiversity of two types of ecological restoration, gap-cutting and prescribed burning, is evaluated in this large-scale long-term experiment.
Ecological restoration of boreal low-productive pine forests
The projects aim is to assess the potential of ecological restoration of low-productive pine forests for the conservation of biodiversity associated with Scots pine.
Loading…