Uppsala
Last changed: 05 July 2017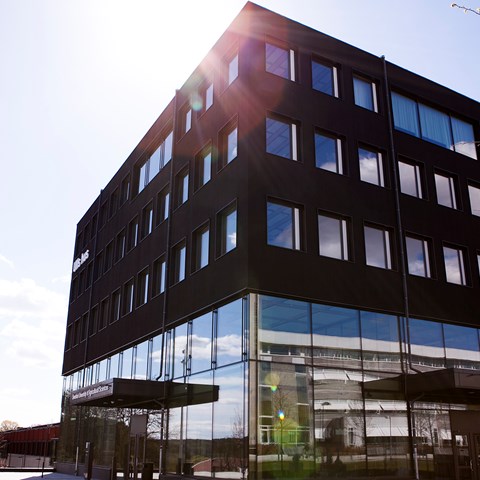 Uppsala is Sweden's forth largest city, and the hub of SLU's educational activities. Located just outside of the city centre, SLU's Uppsala campus is spacious, leafy and picturesque. It is a fitting setting for Sweden's only agricultural university, and possibly the most research-intensive of all universities. With two universities located in Uppsala, students can enjoy a lively, dynamic and stimulating atmosphere.
Uppsala has 185,000 inhabitants, of which 35,000 are students. Stockholm, Sweden's capital, is just a forty-minute train ride away. Uppsala's central location and close proximity to Arlanda airport make it a gateway to the rest of Sweden and the world.
Downtown Uppsala is a bustling cultural and commercial centre with an array of cafés, shops and a newly built concert hall. The river Fyrisån runs right through the city centre, providing a natural focal point and making it hard to get lost. This can be a good thing after an evening spent at one of the city's 13 student societies.
SLU's Uppsala campus is located in Ultuna, about 6 km outside the city centre. Uppsala is known as a city of bicycles. Cycling is the most popular mode of transportation for students, and it takes between 20 – 35 minutes to bike from town out to SLU.
Ultuna is an ideal area for sporting activities, with football pitches, a beach vollyball course, Frisbee golf course, jogging and bicycle paths and a Friskis & Svettis gym on campus. Students are also welcome to visit all the other gyms in Uppsala, there are several to choose between.
The student nations occupy a central role in Uppsala student life, and works much like the student unions. There are thirteen student nations that date back to the 17th century. The nations vary in size and popularity, but each offers an exciting array of activities for students. For example, the nations arrange cafés, pubs, discos, lunches, formal three-course dinners, balls, concerts, and theatre productions. Students have the opportunity to find work at the nations, often assisting in the kitchen or bar. Working at the nations is an easy and enjoyable way for students to earn extra money.
---
Contact

Page editor: Rekrytering@slu.se