Bringing wildlife ecology, health and management together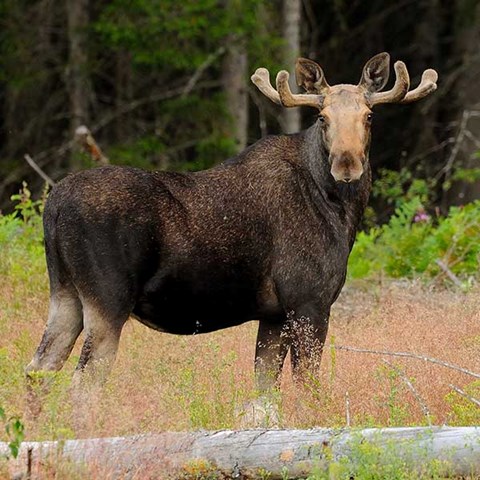 The aim of the Nordic Congress of Wildlife Research is to bring together all those active in wildlife research and management to meet and discuss challenging issues in wildlife ecology and management in a broad sense. This includes natural and social scientists, wildlife and land managers, political decision-makers and anyone else working with related questions, e.g., at non-governmental, governmental and intergovernmental organisations.
The Nordic Board for Wildlife Research and the Nordic Section of Wildlife Disease Association are pleased to announce the 17th Nordic Congress of Wildlife Research 2022 in Uppsala, Sweden. The congress will be hosted in cooperation with the Swedish Environmental Protection Agency, the Swedish Association for Hunting and Wildlife Management and the National Veterinary Institute.
Information and registration on the web site of the Nordic Congress of Wildlife Research 2022
Themes
Past experiences and future challenges in wildlife management (related to the 50-year anniversary for the Nordic Board for Wildlife Research in 2021)
The need to bring wildlife ecology and wildlife veterinary sciences together to handle wildlife diseases
Combining ecology and social sciences to mitigate conflicts between humans about wildlife and management
Wildlife disease – cross boundary – climate change
Facts
Time: 2022-09-19 - 2022-09-23
City: Uppsala

---
Contact
Henrik Andren, professor viltekologi
Department of Ecology, SLU
henrik.andren@slu.se +46 (0)581-697302, +46 (0)70-2184406