Guest professor at SLU receives award for research on nanoparticles and the origin of life
Published: 07 April 2017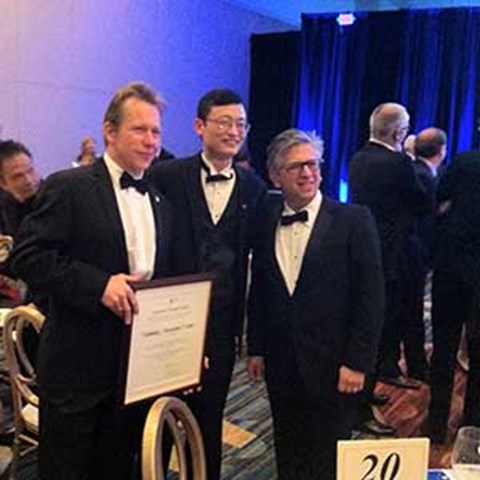 Nicholas Kotov, visiting professor at the Department of Molecular Sciences, has been given the American Chemical Society award in colloid chemistry for his studies of self-assembly of nanoparticles and the origin of life.
Professor Nicholas Kotov is usually working at the University of Michigan in the United States, but is currently working at SLU with support from the AT Larsson Foundation and the Fulbright Foundation. This award was established in 1952 to recognize and encourage outstanding scientific contributions to colloid chemistry. This year, the award cermony took place in San Francisco.

– I am grateful to be a part of the large community of scientists that has shared interests in the self-organization of nanoscale inorganic particles. The more we learn about it, the more vivid the parallels with the self-organization patterns known for biology become. The ACS award is, perhaps, the recognition of the significance of the role of nanoparticles in all elements of nature that surround us. It is also the recognition of the fact that we know only a nanosized portion of it, says Professor Nicholas Kotov.

---
Contact
---
Links: