Facts:
This seminar series, CONCEPTUALISATIONS OF NATURE, aims to stimulate a discussion on concepts related to environmental policy and practice, such as 'biodiversity', 'sustainable development', 'ecosystem services', 'landscape' and even 'nature' itself. The seminar series consists of 5 presentations in total.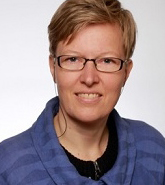 The presentation will be approximately 1 hour in length, followed by an extended 1 hour discussion. Helga Ögmundardóttir is our fourth invited researcher. The seminar will be held in English.
Time: 27 April, 3-5 pm. Venue: Room T, Ulls hus, SLU campus Uppsala.
Warmly Welcome!
Read more about the coming seminars at: www.slu.se/cbmseminars