Nanomaterials for water purification and biomedical applications
Published: 15 August 2018
Nanomaterials for water purification and biomedical applications were the subjects of the invited talks from Gulaim Seisenbaeva and Vadim Kessler at a conference in Australia this summer.
Gulaim Seisenbaeva and Vadim Kessler have taken part as invited speakers in The 3rd International Conference on NanoMaterials for health, energy and the environment,Sunshine Coast, Australia from 22 to 27 July 2018.
Gulaim Seisenbaeva held a talk entitled "Hybrid Organic–Inorganic Materials for Hydrometallurgy and Water Purification" and Vadim Kessler's talk was called "Biosynthesis and Bio-digestion of Metal Oxide Nanoparticles – Molecular Insights and Biomedical Applications".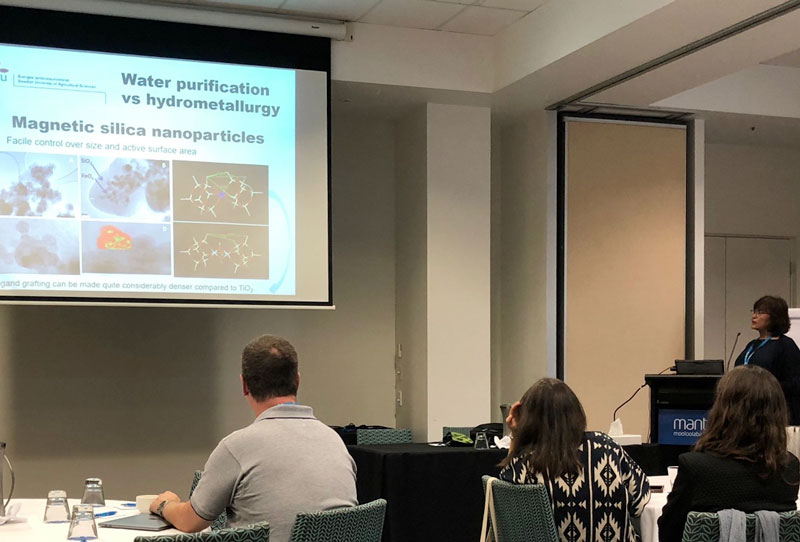 Gulaim Seisenbaeva during her presentation on hybrid organic–inorganic materials for hydrometallurgy and water purification. Photo: Vadim Kessler.
---
Contact
gulaim.seisenbaeva@slu.se, 018-672994

Page editor: vadim.kessler.slu.se