"Healthy Livestock - Safe Food" training phase started at SLU
Published: 17 September 2018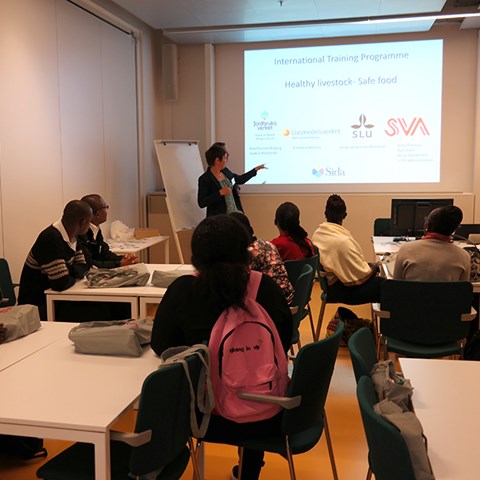 On Monday 10th September a three-week training phase started for the first participants in an International Training Programme on "Healthy Livestock - Safe Food". The 18 participants represent 17 organisations and authorities from six East African countries, covering the livestock sector value chain from stable to table. The project will run for five years and is funded by Sida (Swedish International Development Cooperation Agency).
-We are very delighted to be part of this programme which is a joint project between, The Swedish University of Agricultural Sciences (SLU), The National Veterinary Institute (SVA), The National Food Agency and the Swedish Board of Agriculture, says Anne-Marie Dalin, Vice dean for Education, Faculty of Veterinary Medicine and Animal Science, SLU.
- The aim is to strengthen the cooperation throughout the value chain, within and between the six participating countries; Burundi, Kenya, Rwanda, Tanzania, Zambia and Uganda, says project manager Erika Chenais, SVA.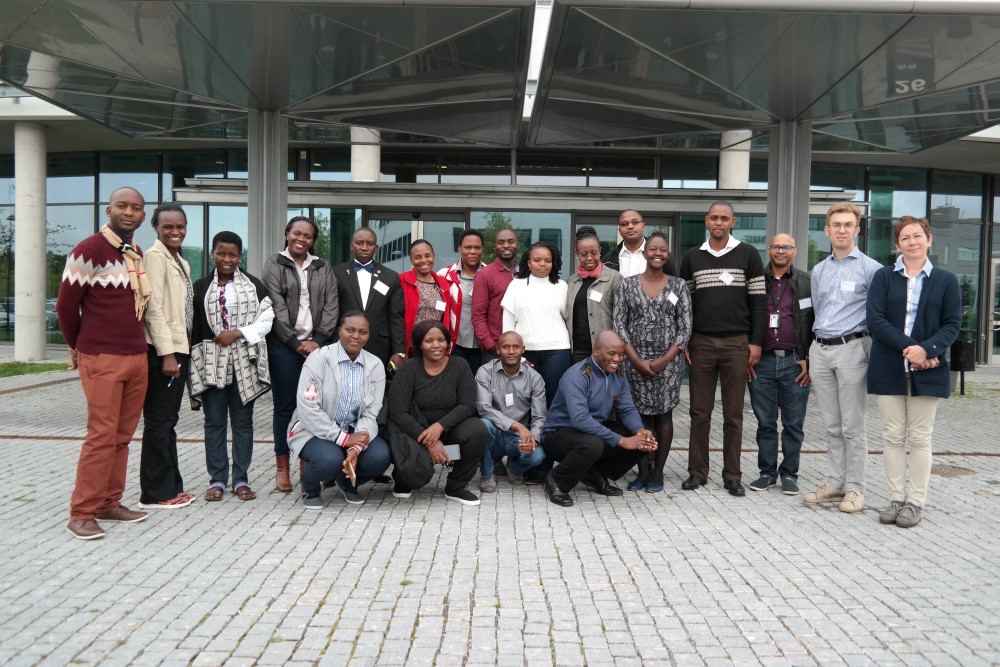 Participants in the programme. To the far right: Jonas Johansson Wensman (SLU) and Erika Chenais (SVA). Photo: Malin Planting
The project is based on a concept where the participants carry out a change project at their workplace and meet in Sweden and in participating countries for education, skills development and exchange of experiences.
- Agriculture is a very important sector in our partner countries. The theme of this programme covers a wide range of the SDG:s where everything is connected. Working with Animal Health and food safety has a direct impact on poverty reduction, good health and economic growth. We see this as one possibility to work in a sustainable way, says Ingrun Hattenbach Åslund, Programme Manager, Department for Partnership and Innovation, Sida.
- This programme type is special because it is designed to give participants from different organisations and sectors the possibility to create networks and to exchange experiences in order to find new solutions. There is a strong focus on long-term engagement to achieve sustainable solutions and find new partnerships to build institutional capacity, continues Ingrun Hattenbach Åslund.
-A good health situation in food-producing animals is a prerequisite for sustainable food production, and for a future where antibiotics can still be used effectively to treat serious infections in humans and animals. This approach has long been a guideline in the Swedish animal husbandry and food production and is the background to how the education program has been designed, says Erika Chenais.
During the three weeks in Sweden areas of animal health, food safety and antimicrobial resistance will be highlighted, the included themes are based on the countries' own analyses of strengths-weaknesses-opportunities-threats in these areas.
-This programme is so important because it is telling us how we can approach issues of antimicrobial resistance, issues of zoonotics improving the peoples' livelihoods so that we can be able to actually lift small-holder farmers out of poverty. Once the livestock becomes safe the humans will be safe, says one of the participants Dr. Purity Nkirote Kiunga, Veterinarian, Ministry of Agriculture, Livestock and Fisheries, Kenya.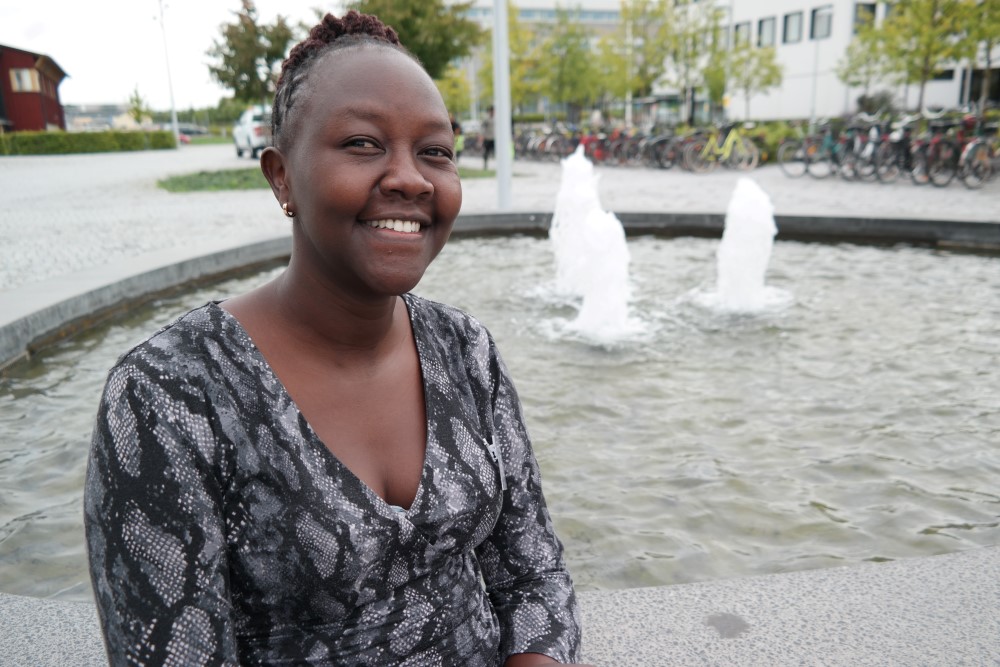 Dr. Purity Nkirote Kiunga. Photo: Malin Planting
- What I am hoping for from this programme is to get information on how to handle AMR and zoonotics well so that animal welfare can contribute to better livestock and eventually to improve the livelihoods of the people, says Dr. Nkirote Kiunga finally.
For more information, please contact
Erika Chenais, SVA, ph. +46 (0)18-67 46 15, erika.chenais@sva.se
Jonas Johansson Wensman, SLU, ph.+46-(0)18-67 14 46,
jonas.wensman@slu.se
---
Contact