SLU Landscape PhD Forum meeting in Linköping
Published: 23 February 2019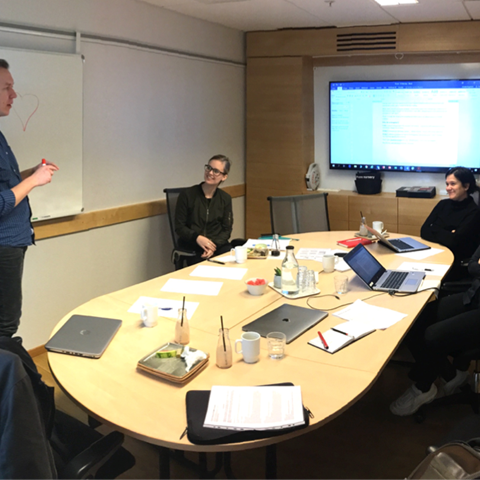 The first PhD Forum reunion for 2019 began with a productive and successful meeting in Linköping on February 14th.
Outcomes from the meeting and coming activities:
The group set up aims and ethics of the PhD Forum in the yearly general protocol. Click here to see results from the meeting and the protocol. The group discussed a preliminary schedule of the activities 2019. Click here to see the 2019 activity plan.
Coming activities:
Next joint meeting will take place in Ultuna during the LA Days April 24-25, where a PhD workshop will be held. An outline of the workshop will be published soon online in the Forum webpage.
Before the summer, the PhD Forum is preparing an outdoor meeting that will take place in the Malmö area. Purpose of the meeting is to share and learn fieldwork methods and techniques to apply during research. A preliminary schedule for this meeting will be published soon on the Forum's webpage
---
Contact
Andrea Conti
Doctoral Student at the Department of Urban and Rural Development; Division of Landscape Architecture
Telephone: +46 18 672661
E-mail: andrea.conti@slu.se

Page editor: catherine.kihlstrom@slu.se