Linda Keeling awarded an honorary doctorate at Linköping University
Published: 11 April 2019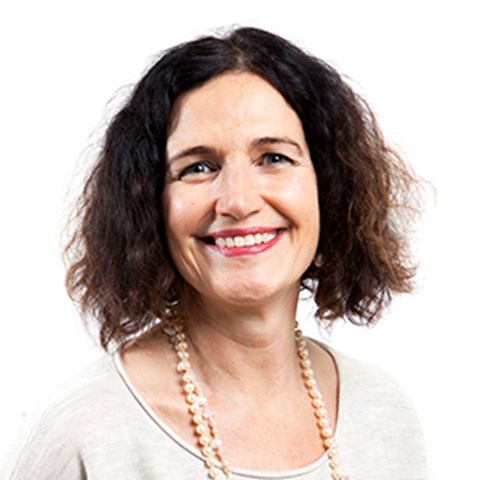 Linda Keeling, professor of animal protection at SLU, has received an honorary doctorate at the University of Linköping. She will receive the honour at the university's commencement ceremony on 25 May.
Linda Keeling is the holder of Sweden's only professorship in animal protection at the Swedish University of Agricultural Sciences (SLU). Her main research focus concerns animal welfare. Her research has included a study into the causes of behavioural disorders in chickens and pigs, and she has contributed important knowledge about the fundamental needs of agricultural animals. In recent years she has also investigated the positive experiences of animals and how important it is that they have such experiences – for example the significance of play for animal well-being. She has also studied interactions between horse and rider. Together with scientists from Linköping University, she has founded and operates a national centre of excellence for researchers into animal welfare.
The award of an honorary Doctorate of Technology at Linköping University will be highlighted in connection with the University's commencement ceremony on May 25.
Linda Keeling received her PhD in Zoology from the University of Edinburgh in Scotland in 1987. She has carried out research on animal welfare at SLU since 1992 and in 2002 she was appointed professor. That same year she was elected as a member of the Royal Swedish Academy of Forestry and Agriculture.
Link to press release from Linköping University
More information
Linda Keeling, Professor
Department of Animal Environment and Health; Animal Welfare Unit
Swedish University of Agricultural Sciences, Uppsala
Telephone: +46 (0)18-67 16 22. E-mail: linda.keeling@slu.se
https://www.slu.se/en/departments/animal-environment-health/
Center of Excellence in Animal Welfare Science
Earlier press release about Keeling's research:
Cows' body language may tell us what they are feeling
Press image
(May be published without charge in articles about this news release, please acknowledge the photographer.)
Linda Keeling. Photo: Viktor Wrange
---
Contact

Page editor: David.Stephansson@slu.se