Postdoc Opportunity - 'Climate change mitigation and adaptation benefits of wilder rangelands'
Published: 16 March 2021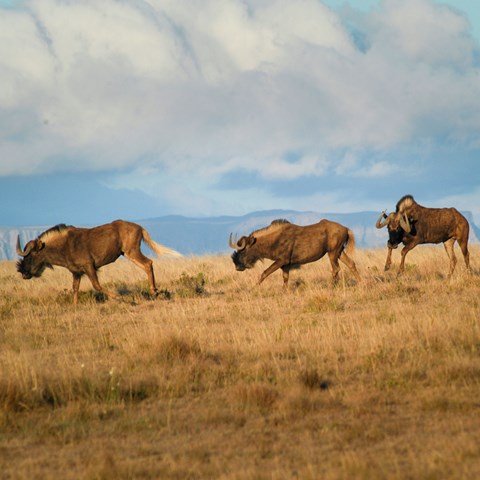 The Department of Wildlife, Fish and Environmental Studies (VFM) and the Centre for African Conservation Ecology (ACE), Nelson Mandela University (NMU), Port Elizabeth, South Africa, are advertising a postdoctoral position to be based at NMU as part of our collaborative Wilder Rangelands program.
Wilder rangelands are open ecosystems that are grazed or browsed by wild mammalian herbivores and/or where livestock grazing practices more closely mimic natural grazing systems.
Our program, which also includes Utrecht University, studies the climate change mitigation and adaptation benefits of wilder rangelands. For this postdoc you will work on a specific side project that was funded by the South Africa – Sweden University Forum (SASUF) and also includes researchers from Umeå University, Rhodes University and the University of Fort Hare. You will contribute to the organization of a series of virtual workshops during a period of 4-6 months with key academic and policy leaders in rangeland and grassland science and actively collaborate with different working groups to develop a detailed road map for implementing wilder rangelands, including new business models such as carbon credit schemes, as well as identifying key research gaps.
The emphasis here will be on both ecological as well as socio-economic perspectives. We also expect you to lead the writing of a policy brief and initiate at least one scientific publication.
This is an excellent career building opportunity for those keen to establish themselves in sustainability and climate change issues. For further details see this pdf.
---
Contact

Page editor: susanna.bergstrom@slu.se