SLU at the International Urban Wildlife Conference
Published: 07 June 2021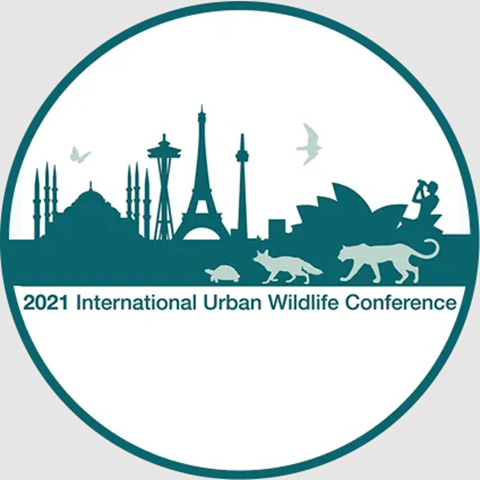 The International Urban Wildlife Conference (IUWC) is organised every other year by the Urban Wildlife Working Group of the North-America-based Wildlife Society. This year the entire event was virtual, taking place on 25-27 of May. Tim Hofmeester, researcher at the Department of Wildlife, Fish and Environmental Studies in Umeå, participated and shared some of his takeaways.
Tim Hofmeester, who is also a hub coordinator for SLU Urban Futures in Umeå and contact for the Urban Wildlife collaborative project, presented the 'Meet Your Wild Neighbours' project. This community science project in Umeå investigated local wildlife with the help of almost 100 participants.
Tim explains: "The Urban Wildlife Biology field is much bigger in North America compared to Europe, so this virtual event is a great opportunity to join this conference from Sweden."
The conference consisted of a virtual conference centre where the attendees could watch pre-recorded talks, join live Q&A sessions about these recorded talks, and watch live presentations in both plenary sessions and live symposia. There were also opportunities for informal virtual meetings with other attendees.
"I was positively surprised by how well the digital infrastructure provided a great conference experience. Although I missed the casual talks during coffee break that often lead to the most interesting connects at regular conferences" says Tim.
One of the main topics that was discussed during the conference was that urban wildlife biologists cannot study urban wildlife separate from the people inhabiting the places that they study. During several talks and discussions, it was highlighted that urban wildlife management is for a large part people management. Also the need for transdisciplinary work came up several times, because there is a strong link between inequality, urban planning and urban wildlife. One of the plenary speakers highlighted the fact that many places in the world are still experiencing the consequences of colonialism and that this impacts our thinking, the way we see and do things. He called for a more open mind-set and inclusiveness to strive for a more ethical ecology. Concluding, it was clear that we need a holistic view to reach a sustainable urban future where wildlife and people can live in coexistence. To get there, we need more collaborations between researchers from different disciplines, highlighting the need for platforms that help bridge disciplines, such as the Urban Futures platform.
Tim was happy that he participated in the conference: "The whole conference was very inspiring. I got several good ideas that I can directly implement in my own research and it highlighted to me that although we are just beginning with urban wildlife studies in Sweden, that we are asking the right questions and approaching the problem from the right angles as we are addressing some of the things that came up as the important next steps we should take according to the conference participants".
---
Contact
---
Links:

Page editor: hanna.weiber.post@slu.se