Education at the LTV faculty
Last changed: 02 November 2020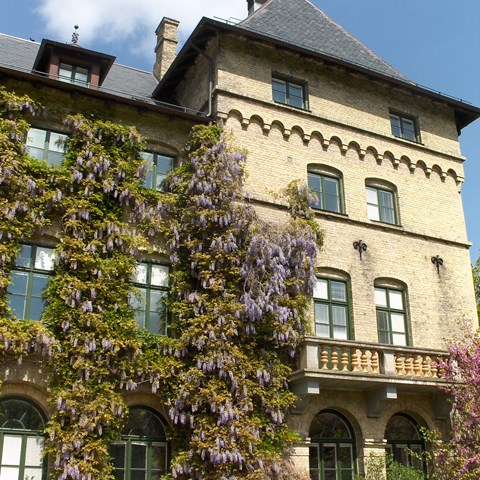 Education has long traditions in Alnarp. Here there has been higher education in landscape, garden and agriculture for a long time. The place with its historical environment combined with greenery and modern teaching attracts many new students. Currently, approximately 1,000 students are studying on campus.
Programmes offered at SLU Alnarp
Bachelor's level
(given in Swedish)
Agricultural and Rural Management (3 years)
Horticultural Management – Gardening and Horticultural Production (3 years)
Horticultural Management – Design (3 years)
Landscape Architect, Alnarp and Uppsala (5 years) Note - courses on advanced level are taught in English
Landscape Engineer, Alnarp and Uppsala (3 years)
Master's level (2-year programmes)
(given in English, except "Hållbar stadsutveckling")
Follow our students through #greenstudies.
Courses
Freestanding courses can also be read by you who are not currently a student at SLU. You can search for courses in different subjects in our course database or at universityadmissions.se.
Doctoral studies
At the Faculty of Landscape Architecture, Horticulture and Crop Production Sciences, postgraduate education is conducted with various specialisations in the fields of landscape architecture, horticultural science, agricultural science, technology and biology.
---
Contact
---

Page editor: boel.sandskar@slu.se