Nutritional and management factors associated with colic in horses
Last changed: 15 September 2020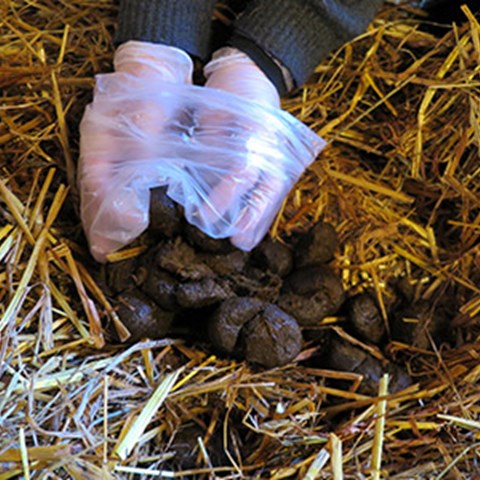 Data collection to increase the knowledge about nutritional and management factors associated with colic in horses
Colic is one of the most common health issues in horses world-wide and can become serious and result in death of the horse. Colic is a term describing symptoms of abdominal pain, and a number of different factors may cause such symptoms. Some of these factors are related to nutrition and management while some are not. Some nutritional risk factors for colic are well known, such as large meals of starch-rich feeds, or feed rations containing large amounts of concentrate feeds and low amounts of forage. However, knowledge gaps are also present, as well as contradicting results from different studies of risk factors for colic. Swedish data on nutritional and management factors increasing the risk of colic is scarce, and therefore such data collection started in this project. In the first part of the project, a survey directed towards horse-owners was performed and resulted in responses from 523 horse owners with colic horses and 2741 horse-ownes with non-colic horses. The results of the survey has so far been published in a master thesis, as well as a poster and abstract at the 8th European Equine Health and Nutrition Congress held in Antwerpen, Belgium in March 2017.
The project continues with a case-control study of faecal characteristics in horses with and without colic symptoms visiting an Animal Hospital. This project is part of a larger project studying associations between colic symptoms and intestinal parasite infections in horses, run by PhD Eva Tydén, Department of Biomedical Sciences and Veterinary Public Health
Facts:
The project started in 2016 and is financed by SLU.
---
Contact
Cecilia Müller, Senior Lecturer
Department of Animal Nutrition and Management, SLU
cecilia.muller@slu.se, +46 18-67 29 93

Page editor: marie.liljeholm@slu.se