Selective treatment for the control of strongyles - risks and opportunities
Last changed: 12 June 2023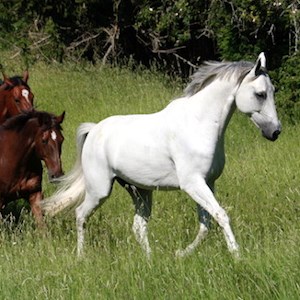 Parasites can develop resistance to anthelmintic drugs, which is a threat to the health of horses.
Like antibiotics, it is necessary to be restrictive with anthelmintics in order to preserve the effect. Therefore, selective deworming of horses has been recommended for the last ten years. However, despite the new guidelines, there are indications that parasite-related damages have increased in recent years.
The aim of this projects is to investigate the presence of large blood worms in Swedish and Norwegian horse farms and to investigate whether selective deworming can be linked to an increase in parasite occurrence and parasite-related damage. The effect of grazing hygiene measures in addition to worming will also be evaluated.
For more information about the project, please go to the Swedish version of this page.
---
Contact
Eva Tyden, Researcher


Department of Biomedical Science and Veterinary Public Health, Parasitology Unit