About FoSW
Last changed: 10 May 2016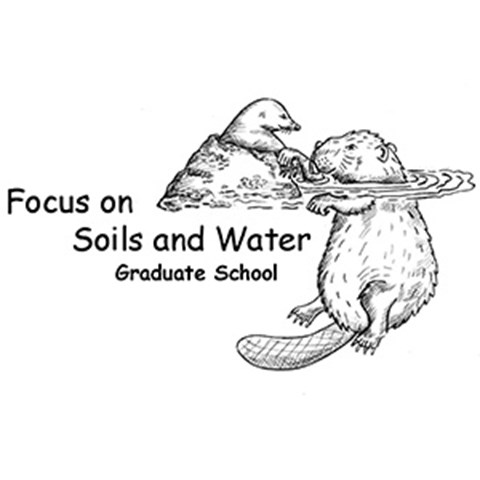 The graduate school Focus on Soils & Water is an umbrella organization, open for all SLU's post- graduate students, post-docs and researchers at SLU active within soil and/or aquatic sciences.
At this page you find a general presentation of our school and its organisation as well as links to Steering commitee, Reference group, and International advisory board. You can also find documents like the proposal for FoSW, the minutes of Steering committe and the summary of Kick-off
Presentation of Focus on Soils & Water
Our aim is to achieve a higher lever of understanding of processes in terrestrial and aquatic ecosystems by organizing a broad variety of high-quality activities and improving co-operation within the soil and aquatic science community. Some 60 PhD students and 100 researchers spread over three clusters are active within these fields of sciences. The PhD students within FoSW are predominantly studying how soil and water quality is affected by land use and management, climatic change and functional diversity.
The school organizes PhD-courses, seminars, and workshops, many times with international experts as key-note lecturers. We organize contact days with public and private sectors. The school provides mobility stipends for SLU's PhD-students, but not PhD-positions. It is funded for the years 2013-2016 by the Faculty of Natural Resources and Agriculture of the Swedish University of Agricultural Sciences. For more information, the project plan can be downloaded here.
Organisation
The organisation consists of i) two directors of studies, Maria Kahlert and Anke Herrmann, ii) a steering committee with representatives of PhD-students and supervisors, iii) a reference group with representatives of public and private sectors and iv) an international advisory board with colleagues from other universities.
Directors of
Focus on Soils & Water
The directors of studies for Focus on Soils & Water are Maria Kahlert, tel. 018-673145 and Anke Herrmann, tel. 018-671561.
---
Contact
maria.kahlert@slu.se, 018-673145
---

Page editor: Evgheni Ermolaev <evgheni.ermolaev@slu.se>